SENIOR HOME CARE IN PHOENIX, AZ
Beatitudes health services come to you
The Beatitudes Be at Home programs bring our exceptional senior care directly to you in your own home. Whether you need us for a few hours or require help every day, you'll enjoy truly personalized, in-home care and helpful services from our trusted, experienced nurses, therapists and staff. Our home care services are available to all Beatitudes Campus residents as well as everyone in the greater Phoenix area. We'll work with you and/or your insurance company to ensure that you have the right type of Be at Home care plan.
To schedule a free home visit to learn about all of our Be at Home services, call us at 602.544.8527.
Learn about our senior home care programs
From housekeeping and errands to physical therapy and skilled nursing care, you'll find we can do it all. We'll work with you to create a flexible, customized plan based on your needs and preferences. Best of all, you can feel confident that as your needs change, we're with you every step of the way.
Beatitudes Care At Home
When you need extra assistance around the house, Beatitudes Care at Home provides the right amount at the right time. From help with household chores and errands to assistance with bathing and meals, our dedicated caregivers feel like a daughter (or son) and personal assistant all rolled into one.
Non-Medical Services

Our supportive non-medical services offer personal assistance with laundry, errands and pet care. If you need help with medications or other medical care, consider our Premier Services program or adding our à la carte medication service.
Available Services
Meal preparation
Transportation/escort to activities and medical appointments
Help with bathing and dressing
Errands and grocery shopping
Deliver and pick up mail
Laundry and light housekeeping
Medication reminders
Pet care
Companionship
End-of-life care
Medical Services

Meal preparation

Transportation/escort to activities and medical appointments

Help with bathing and dressing

Errands and grocery shopping

Deliver and pick up mail

Laundry and light housekeeping

Medication reminders

Pet care

Companionship

End-of-life care
Beatitudes Home Health
If you're using insurance such as Medicare for your rehabilitative therapies or skilled nursing care, this is the Be at Home care program for you. With Beatitudes Home Health, you enjoy the same high-quality care from our health center in your own home. With oversight by our Physician Medical Director, our experienced nurses, therapists and staff provide in-home care tailored to your specific needs and routines. As a fully licensed Home Health Agency, we're held to the highest standards, much higher than typical private home care businesses.
Nursing Services

Medication administration and instruction, including injectable medication

Wound care instruction and management

Urinary catheter care and maintenance

Ostomy care

Disease management and pain management education
Physical, Occupational and Speech Therapy Services

Pre-op assessment

Post-op rehabilitation and instruction

Specialized therapeutic exercise

Bed mobility, transfer and ambulation assistance and instruction

Durable Medical Equipment (DME) coordination

Fall prevention education

Pulmonary and cardiac rehabilitation

Self-care and activities of daily living instruction

Adaptive equipment use and training

Arrangement of home environment to increase safety and independence

Speech, esophageal and/or swallowing disorders

Visual/spacial deficit adaptation

Memory deficit adaptation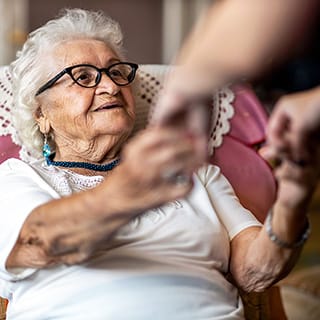 Additional health services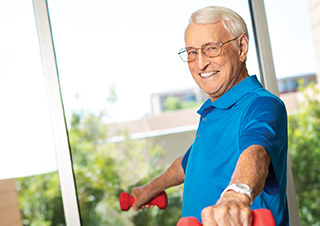 Rehabilitation
Check out all of our residential options, from flexible rentals and entrance fee apartments to patio homes and more.
Learn More
Skilled Nursing Care
Learn about our short-stay and long-term care provided by our team of licensed nurses and expert caregivers.
Learn More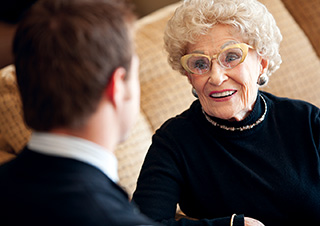 Memory Support
Our award-winning, nationally recognized Comfort Matters® program supports those with moderate to advanced dementia.
Memory Support