Gather around the table for good food and good times
There's power in good food. It inspires friendship and camaraderie as well as a healthy mind and body. At the Beatitudes Campus restaurants, our executive Chef Cosmin Barbu leads a staff of talented culinarians who prepare an amazing menu of choices every day. Chef Barbu's scrumptious Sunday brunches rival the best in the Valley, and his popular themed dinners, holiday celebrations and special events draw a crowd. So go ahead, let us know what you like. Our entire culinary team is dedicated to creating a happy and healthy dining experience for you and your family and friends.
Explore our dining experiences
With three restaurants, a coffee shop and a full cocktail bar, you're sure to find something to satisfy your cravings. Each dining venue offers a special 52-week rotating menu in addition to seasonal menus and heart-healthy, vegetarian and allergen-friendly options.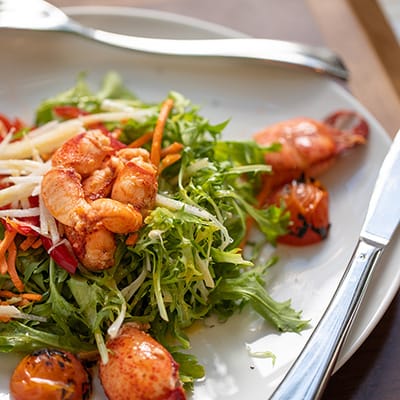 Elaine's Fine Dining
Enjoy sophisticated cuisine in an upscale atmosphere, including lemon and thyme seared scallops, rack of lamb, chicken Wellington and more. On beautiful evenings, dine al fresco on the patio.
For reservations, call 602.536.4732.
Open Thursday through Saturday for dinner, 4 to 7 pm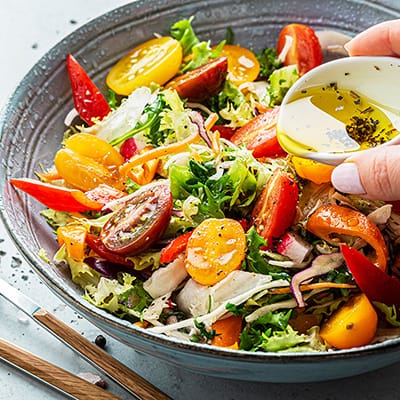 Town Plaza Bistro
Enjoy soups, salads, burgers, sandwiches, pizzas and other entrees in a relaxed atmosphere featuring artwork by local artists and occasional live music. Self-service counter offers selections to go.
For reservations, call 602.536.4732.
Open daily, 7 am to 7 pm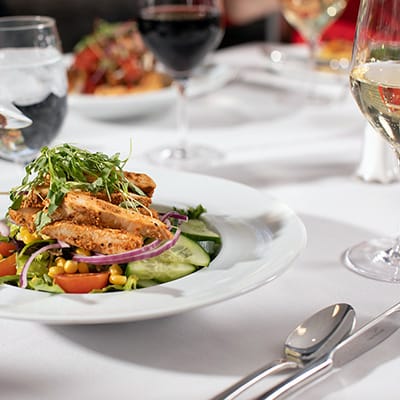 Buckwald's Arizona Grille
Serves fresh seafood, steaks, chops and other grill favorites along with a variety of wines and cocktails. Bring your friends and watch the game on the restaurant's large, flat screen TVs.
For reservations, call 602.536.4732.
Open Monday through Saturday with a lunch buffet, 11 am to 2 pm, and dinner, 4 to 7 pm – Sunday lunch buffet, 11 am to 2 pm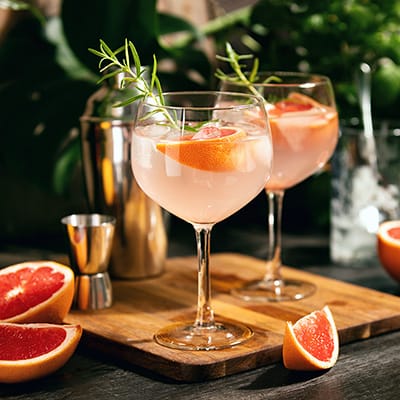 Plaza Club
Join friends and neighbors for happy hour at the Plaza Club. The bartender serves cocktails, beer and wine from the fully stocked bar.
Open Monday through Saturday for Happy Hour, 4 pm to 7 pm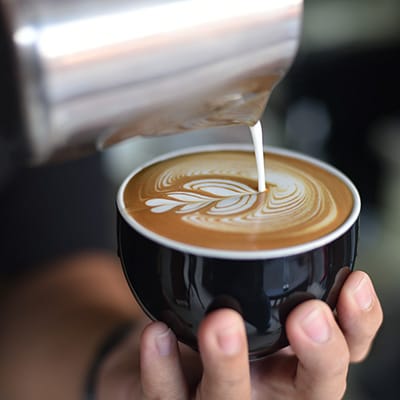 Corner Perk
Whether you need a quick morning pick-me-up or an afternoon snack, stop by the Corner Perk for Starbucks® coffee, milkshakes, pastries and desserts.
Open daily, 7 am to 7 pm