5 Benefits of Moving to a Senior Living Community in 2022
June 28, 2022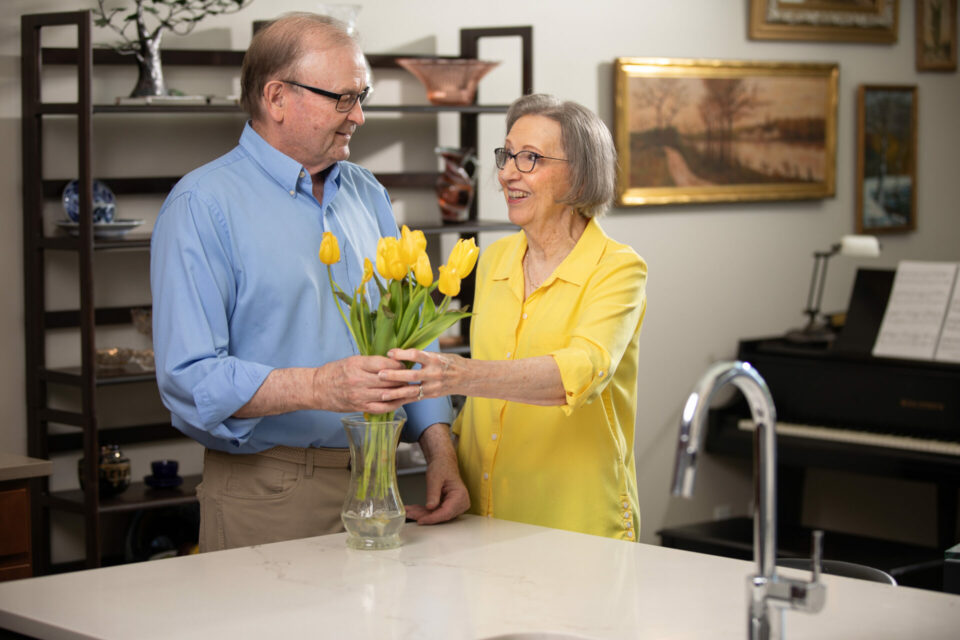 Are you thinking about your future and eyeing a move to a retirement community? Timing is everything, as the saying goes. Now is a great time to make a move, especially if it's to Beatitudes Campus, our senior living community in Phoenix, Arizona. Among the unique advantages this year, these are the top five reasons you'll want to get moving sooner rather than later.
With housing values so high, you likely have more equity than ever in your home. If you sell your house now, you'll get top dollar and a fair amount of newfound money by virtue of all that equity. Why not put it to good use and secure your future? If you wait too long, you risk selling during the real estate market's inevitable course correction and leaving thousands of dollars on the table.
You have more choices than ever. There's never been a better time to choose a home at Beatitudes Campus. We offer Patio Homes and apartments in an array of sizes, styles and floor plans, including new and recently updated residences. With several financial options — from all-inclusive entrance fee plans to flexible, month-to-month renting — you're sure to find one that suits your budget and personal preferences.
Predictable monthly expenses and so much more. If you're concerned about rising prices, now is your chance to lock in a lower cost of living. Our new Rate Lock Plan protects you from inflation and rising prices by lowering your monthly fee and locking it in place. Since your monthly fee covers the cost of your apartment home, all utilities, housekeeping and maintenance, you won't feel the sting of continued cost hikes.
Also, your monthly fee at Beatitudes Campus gives you so much more than basic living expenses. You get access to more than 100 clubs, activities, amenities, programs, entertainment and more. With a predictable monthly fee and no surprises, regardless of inflation, it all adds up to a greater sense of security and peace of mind.
Care close to home starting on day one. If you or your spouse need care, you're never far apart at Beatitudes Campus. We provide highly rated, nationally recognized care onsite, including rehabilitative therapies, home care, skilled nursing care and memory support, by experts you can trust.
Not ready to make a move yet? Take a look at our exciting, new senior living choice coming to Beatitudes Campus. Along with spacious, modern floor plans, the Promenade Residences will offer special in-house amenities, including a bistro, expanded fitness center and a wonderful, tree-lined courtyard with a fire pit and chess tables. Since the Promenade Residences are still in the planning phase, you can lock in your best possible monthly fee now and have all the time you need to plan your move.
To learn more about why making a move to a senior living community in 2022 is a smart choice, give us a call at 602-833-1358 or contact us through our online form below.