7 Things You Should Know About Life Plan Communities
July 28, 2022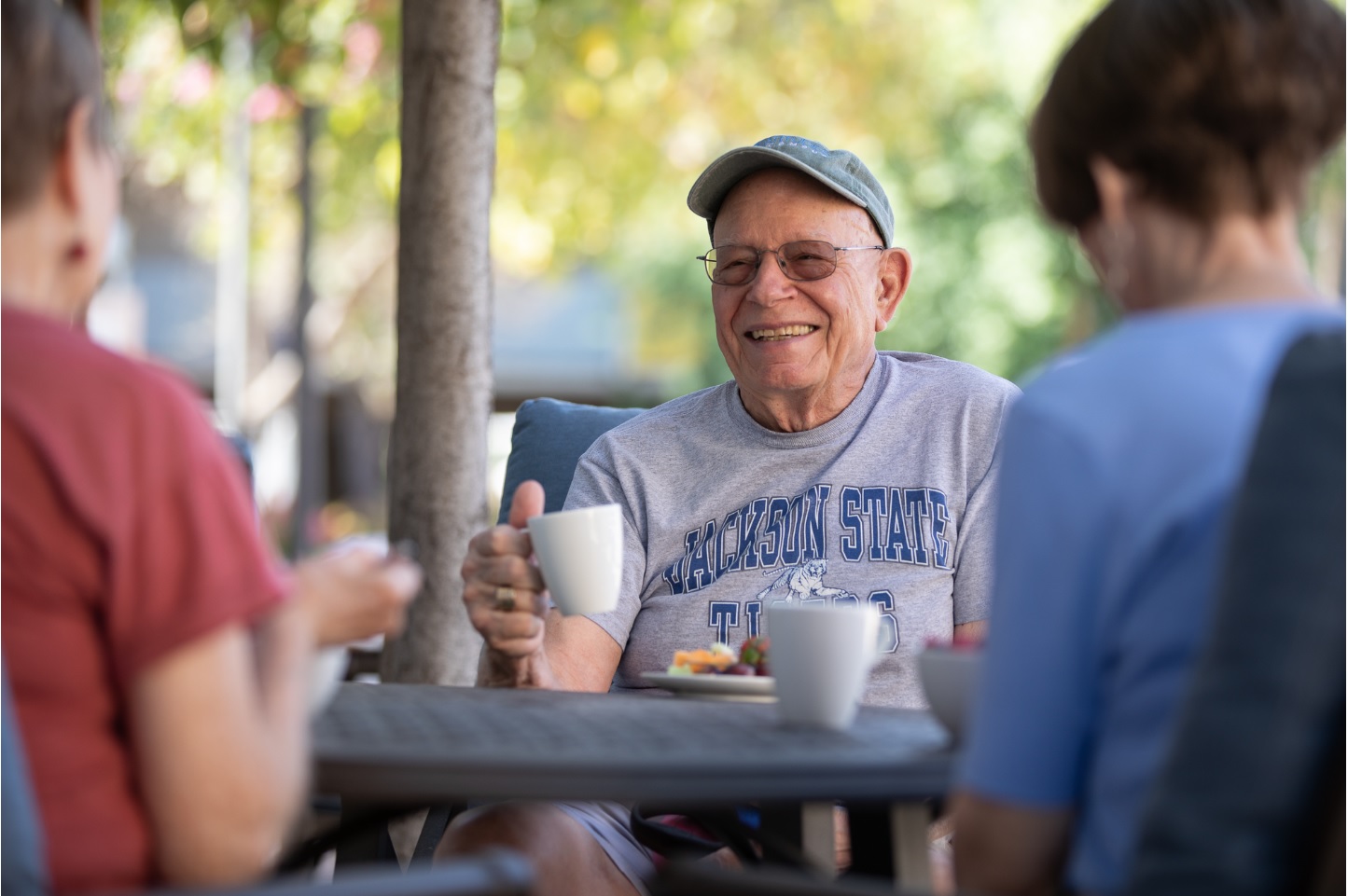 Did you know that not all senior living communities are the same? By definition, life plan communities combine an enjoyable, worry-free lifestyle with access to a full continuum of care. But, what does that really mean for you or for an older adult you love? Here are the top seven things that set life plan communities apart from other senior living choices, including the option of staying in your current home.
Life plan communities offer more freedom and flexibility than other options for aging in place. Your current home or even typical condo or apartment living can't compete with all the options and opportunities available in a community like Beatitudes Campus. Don't want to drive? Beatitudes Campus offers scheduled transportation. Don't want to attend an event alone? You can go with a group of friends and neighbors. Bored? Check the calendar. There are more than 100 programs, activities and amenities available every month. As we get older, it's easy to get stuck in a rut. At Beatitudes Campus, you truly have the freedom and flexibility to enjoy life in bigger, bolder ways.
Life plan communities keep you in control better than other senior living options. Life plan communities like Beatitudes Campus are designed to support you with services and amenities that adapt to your needs as you age. Being able to call on these services easily ensures you don't have to make a move, for say, when the time comes that you need help with grocery shopping, preparing meals or keeping track of your medications. In short, it's easier to stay in control of your choices when where you live has what you need to remain independent.
Life plan communities provide a plan for handling your future care needs. Much like the advantage of staying in control, life plan communities like Beatitudes Campus ensure you're prepared for your future care needs. Planning ahead means you decide where you'll go for care should you need it, not a family member, not a social worker — you. With a full continuum of support and senior health care services available onsite, from in-home care to assisted living to nursing care after surgery and more, you can stay in the community you love and not far from your friends and neighbors.
Life plan communities offer financial stability. Life plan communities typically have a monthly fee that covers virtually everything, including your residence, utilities, housekeeping and maintenance as well as access to amenities, programs and entertainment. Having that predictable fee not only streamlines your expenses, it offers financial stability. In other words, you can plan better when there are no surprises.
What's more, Beatitudes Campus has introduced a new Rate Lock Plan designed for our current times. The Rate Lock Plan protects you from inflation's rising prices by lowering your monthly fee and freezing it in place. As the cost of utilities, rent, maintenance and other services rise, your cost stays the same. How's that for financial stability?
Life plan communities can be quite affordable without a steep upfront cost. There's a misconception that all retirement communities are expensive or require a large upfront cost. In the case of Beatitudes Campus, that's not true. Here, you'll find residential options and financial agreements that suit a wide variety of preferences and budgets. You can choose an affordable, flexible month-to-month rental option or the protection of a refundable entrance fee with an upfront cost and return that fits you. If you're curious about costs, try our Cost Comparison Tool to get a peek at your options.
Life plan communities contribute to better health. While the health benefits of senior living communities have been written about extensively, we now have more evidence. An Age Well study by Mather Institute in partnership with Northwestern University is revealing that residents in life plan communities, in particular, are happier and healthier.
Life plan communities offer help with move planning and coordination. Sometimes the biggest hurdle is the actual move itself. Between selling your house, finding the right moving company and cleaning out and packing your belongings, it's easy to feel overwhelmed. Having been a part of the process for thousands of residents, life plan communities stand ready to help. Beatitudes Campus, for example, offers a free moving benefit through an expert partner that helps older adults transition to new homes. Your personal relocation manager guides you through the moving process so you can focus on what's most important — enjoying your future.
Ready to learn more? Take a minute to download our Retirement Living Planning Guide then schedule a visit by calling 602.833.1358 or contacting us through our online form below. We'd love to answer your questions and show you around Beatitudes Campus.