Plan Now, Be Prepared For Tomorrow: Residents Receive COVID-19 Vaccine
January 29, 2021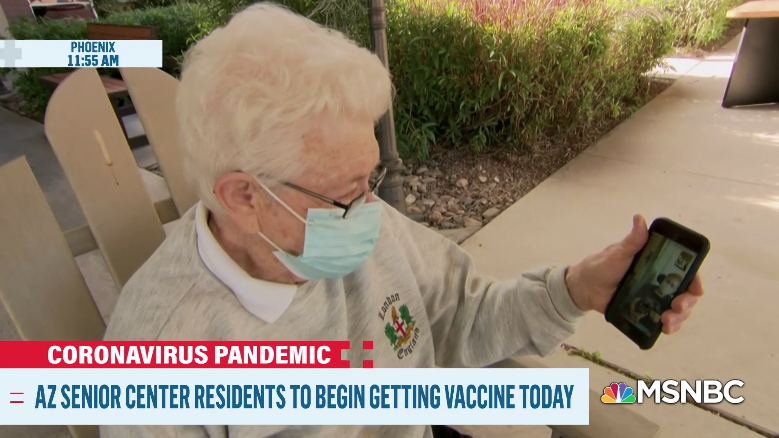 As you look to future healthcare needs, it's hard to prepare for everything, especially for something as unique as a worldwide pandemic. But, with a little planning, you can be ready for most foreseeable situations and hope that your plan also holds steady against even the most unpredictable circumstances. It's time to plan, so you're prepared for tomorrow.
Fortunately, that's what Beatitudes Campus and other Life Plan communities offer—a safety net of sorts. They provide true peace of mind for your future healthcare needs by offering virtually everything you need at the community.
For example, in Beatitudes Campus' onsite clinic, Mobile Valley Physicians, physicians and nurse practitioners can help you with primary care and podiatry services as well as coordinate rehabilitative therapies and lab tests and help you manage any chronic illnesses you have. Better yet, they can make house calls when you don't feel like coming into the physician's office.
Beatitudes Campus also offers ongoing in-home care and support as well as a variety of health services in the onsite health center. Whether you're recovering from an injury or surgery, need to regain strength or manage pain, our rehabilitative experts can tailor a program just for you. If you ever need long-term nursing care or memory support, we offer several levels of care.
Beatitudes Campus Residents Receive COVID-19 Vaccine
As for the pandemic, Beatitudes Campus has been at the forefront ensuring residents are able to stay safe while receiving the essential services they need. We're privileged to be part of the early vaccine rollout and getting vaccines into the arms of those who are most vulnerable to the coronavirus. All residents and staff will have the opportunity to be vaccinated on January 26, 2021, with second follow-up on-campus clinics occurring on February 23 and March 23, 2021.
MSNBC's Vaughn Hillyard joins Beatitudes Campus resident Harriet "Hootie" Redwine
as her partner of 39 years receives the COVID-19 vaccine. 
Joining the vaccination program is just one example of Beatitudes Campus' commitment to caring for seniors and their families. We're a nationally recognized, award-winning leader in senior living because of our innovative programs, exceptional healthcare and vibrant, purpose-driven lifestyle.
Whether it's ensuring you're surrounded by enjoyable amenities and supportive services or securing early access to a critical vaccine, Beatitudes Campus helps you plan ahead and prepare for predictable—even unpredictable—circumstances. That's real peace of mind.
Visit our video gallery and follow us on Facebook to see more about life at Beatitudes Campus.
Let's talk about it!
Want to experience Beatitudes Campus for yourself? Call us today at (602) 883-1358 or submit a form online.