What Are The Benefits Of Renting At Beatitudes Campus?
March 22, 2021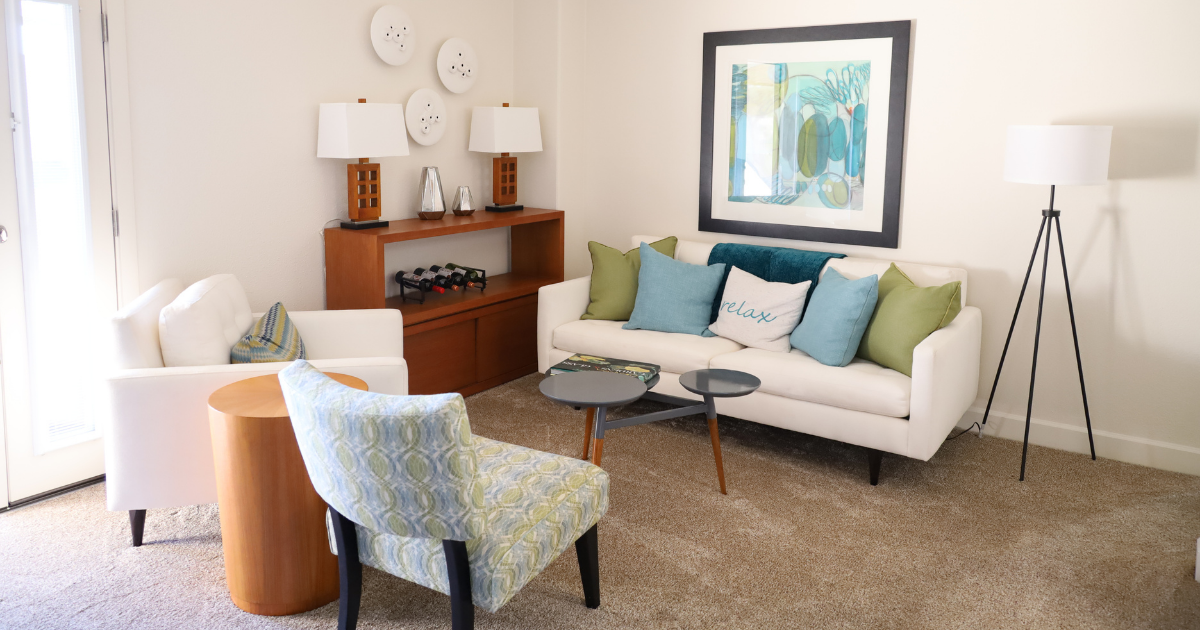 Although they're popular among older adults, senior living rental options are rarely offered in full-service retirement communities. Typically, rental apartments are clustered together in a neighborhood where management takes care of maintenance and provides a few basic amenities. Residents pay à la carte for everything else. What are the benefits of renting at Beatitudes Campus?
At Beatitudes Campus, you can choose from a wide variety of residential options, including our rental Plaza Apartments—one of the most flexible and affordable options in full-service independent living in all of Phoenix and the surrounding area.
Flexibility, Affordability
Choosing a rental Plaza Apartment at Beatitudes Campus offers the best of all worlds. You get the flexibility of affordable and predictable month-to-month renting while our staff takes care of everything, making life at Beatitudes Campus truly maintenance-free. You never have to worry about changing a light bulb, fixing a faucet or mowing the lawn ever again.
An Entire Community Of Services & Amenities
One of the very best aspects of living at Beatitudes Campus, regardless of which residential option you choose, is the ability to enjoy the conveniences, amenities and lifestyle of our full-service senior living community.
Just beyond your front door, you have full, unlimited access to Beatitudes Campus' services, amenities and activities, including social events, lifelong learning classes, recreational programs, fitness classes and more.
At Beatitudes Campus, you enjoy a sense of security, too, knowing you've planned ahead for the future you want. Part of preparing for tomorrow means knowing where you'll receive care if you ever need it.
As a resident of Beatitudes Campus, you'll have access to onsite health services should you ever need them, from an outpatient clinic for primary care to rehabilitative therapies,skilled nursing care and memory support. We even offer in-home care and support. You or your health insurance only pay for the health care services you need, when you need them.
Plaza Apartments Feature:
Flexible month-to-month rental, no lease required
Choice of studio, one- and two-bedroom floor plans
Recently updated finishes and common spaces
Access to all Campus amenities and activities
Pay-as-you-need-it onsite healthcare available at market rate
Your Monthly Rent Includes:
Now is a great time to consider a Plaza Apartment. It's a fantastic senior living rental option right here in Phoenix in an area you know and love. We recently gave the Plaza Apartment lounges a whole new look.
We know that with so many choices, deciding which senior living option is right for you can be daunting. At Beatitudes Campus, we want to be a trusted resource to help you navigate your choices. To learn more about planning for your future, request a free retirement planning guide.
Visit our video gallery and follow us on Facebook to see more about life at Beatitudes Campus.
Let's Talk About It!
Curious if a senior living rental option at Beatitudes Campus is the perfect match for your future? Call us today at (602) 883-1358 or send us a note using the form below. We'd love to welcome you to Campus for a tour and are happy to answer all of your questions.