Comfort Matters: Inside the Heart of Memory Care at Beatitudes Campus
September 20, 2023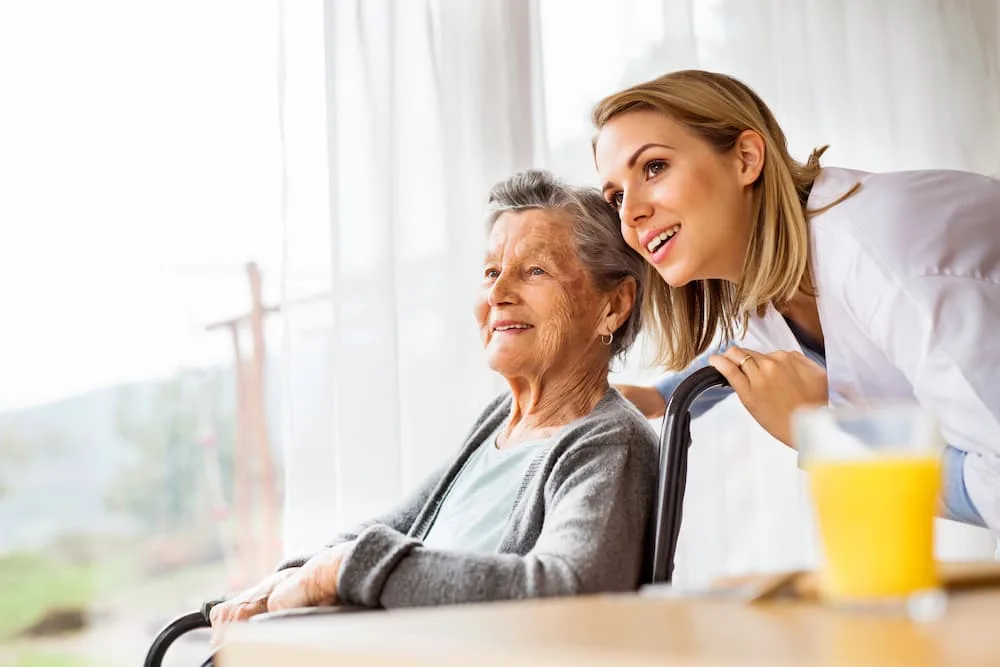 Alzheimer's disease touches the lives of over 6 million Americans, and each year hundreds of thousands face an Alzheimer's diagnosis. At Beatitudes Campus, we understand that caring for a loved one with dementia is a complex and emotional journey, and we stand by your side.
We've collaborated with memory care experts to create our award-winning Comfort Matters® program. With a focus on flexibility, freedom and respect, the program provides a safe and nurturing space where care is infused with compassion and connection.
In recognition of World Alzheimer's Day on Sept. 21, we explore the heart of memory care at Beatitudes Campus. Our senior living community provides tailored services prioritizing independence and well-being from early to advanced memory loss or impairment.
Trained to anticipate each resident's needs and wants, our caregivers work diligently, forge connections, and offer encouragement and inspiration to help them make the most of each day. Through collaboration with families, doctors and specialists, our team offers a range of resources, from customized routines to adaptive devices, ensuring the highest quality of care.
And because dementia impacts the entire family, we provide support groups and educational programs to navigate the challenges together during the early stages of dementia and beyond.
A Haven of Specialized Early Memory Support
The Virginia G. Piper neighborhood within Beatitudes Campus is a comforting home-like environment that encourages engagement, connection and vibrant living. Residents choose between personal suites or shared spaces and help create their own daily routines. Around-the-clock dining, social activities and serene outdoor spaces foster connections. Safety is ensured with 24-hour caregiving and emergency response in a secure setting.
Our personalized approach continues with vigilant caregivers, a dedicated licensed nurse and regular wellness checks. Transportation for medical appointments, medication management, pampering salon services and assistance with daily tasks are part of our commitment.
Beatitudes Campus also offers dental, optical and podiatry care, along with rehabilitative therapies. We organize engaging activities, perform safety checks, aid with transferring and offer specialized care for incontinence, including enhanced personal services to ensure comfort and well-being.
Unparalleled Care for Moderate to Advanced Alzheimer's
The Vermilion Cliffs neighborhood within Beatitudes Campus is a sanctuary of comfort and compassion where advanced memory support comes to life in a nurturing and inviting atmosphere. Our devoted team offers unparalleled care, understanding and encouragement, enriching the lives of our residents and their families every step of the way.
Spacious suites allow for personal solitude or companionship, empowering residents to shape their own routines. Delicious and healthy dining options are available all day, while engaging activities cater to body, mind and spirit. Beatitudes Campus has several outdoor retreat areas, that can provide opportunities for fresh air and connection with nature. Our 24-hour caregiver-supported environment ensures security.
We pay meticulous attention to detail throughout our community. Provided utilities like DIRECTV®, internet and landline phone service complement our daily housekeeping and personal laundry services. Round-the-clock caregivers and licensed nurses offer services ranging from restorative nursing to dining assistance and incontinence care. Social support and spiritual guidance create a holistic experience, with our emergency response system providing peace of mind.
Beatitudes commitment extends to personalized services, encompassing therapies and medication management. We seamlessly integrate incontinence supplies, oxygen deliveries, and optical, dental and podiatry care. Hospice services are available for life's final chapter.
World Alzheimer's Awareness Day
World Alzheimer's Awareness Day is about spreading the word, fostering better understanding, and showing empathy for people and families impacted by Alzheimer's disease and other types of memory loss. It's a chance to highlight the ups and downs, the challenges, and what individuals and their families need on their life's path with Alzheimer's.
Alzheimer's Day also reminds us of the significance of supporting ongoing research, assisting caregivers and tapping into community resources. The goal? Enhanced awareness, improved research and care, and a future without Alzheimer's disease.
Compassionate Care, Heartfelt Commitment, Seamless Support
At Beatitudes Campus, every day is Alzheimer's awareness day within our dementia-friendly community as we work to enrich lives, foster connections and embody a compassionate approach to memory care.
More than a service, it's a heartfelt commitment to the well-being of every resident. It's a space where compassion and care come together to create a seamless support system, guaranteeing that dignity, comfort and meaningful connections characterize each resident's experience. Visit our memory support page to learn more.
Featured Image: Ground Picture / Shutterstock