Explore Our Floorcaster Tool, Create Your Future at Beatitudes Campus
September 13, 2023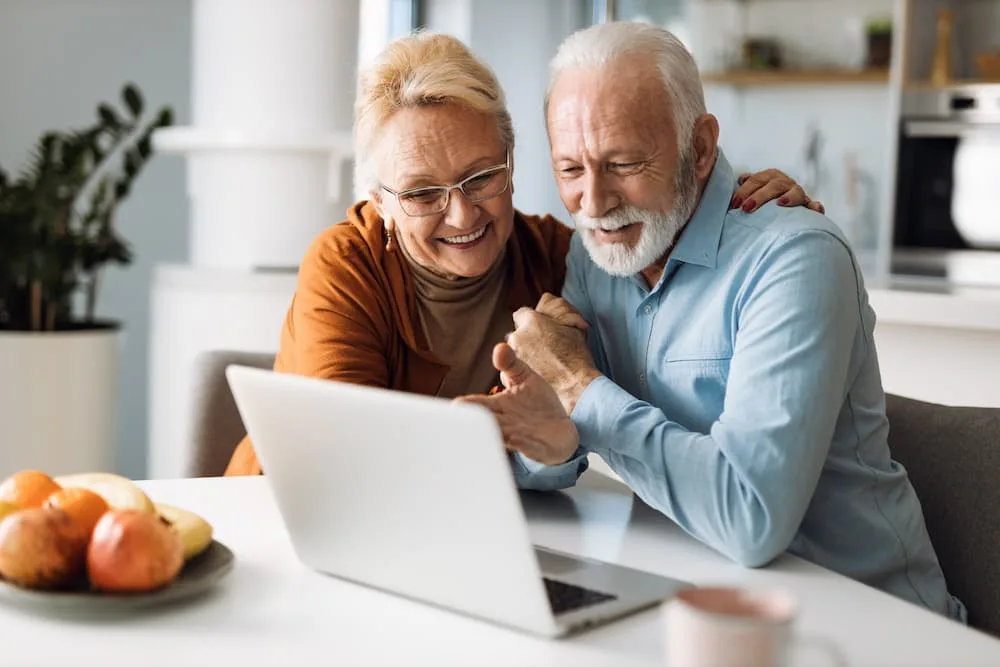 When planning the next steps in your retirement journey, having a wide array of tools and resources to help you navigate the process is a must. And here at Beatitudes Campus senior living community, we're committed to ensuring you have everything you need in your toolbox to make informed decisions and turn your dream retirement vision into reality.
Floorcaster is our new online financial calculator to help you discover the perfect Beatitudes Campus community floor plan to balance your budget and your imagination. We designed the user-friendly tool to help you make educated, confident decisions while embarking on this exciting next chapter.
Explore Residence Floor Plan Possibilities with Ease
It's a breeze to use the Floorcaster tool, and it only takes a few minutes to discover which of our beautifully appointed living spaces is right for you. Plus, it's so much fun to tinker with our residence floor plan possibilities and find the perfect place to call home.
First, we'll ask for basic household information: Are you moving in alone or with a partner, and what are your ages? Then, the tool will help you select your annual income information through a drop-down menu of income ranges. Floorcaster can also calculate your total annual income automatically, so if you need assistance, click the "Help me calculate" button, and Floorcaster will guide you.
In the third step, we'll ask for your total net worth. Enter the amount directly, or click the "Help me calculate" button again. There will be asset categories for you to fill in individually, and then the tool will combine all the totals to give you your total net worth.
Once all the information is entered, Floorcaster will generate floor plan options that fit your budget. Options are available for immediate review through the provided links, and you'll also receive them via email. Rest assured; your privacy is our top priority. Any financial information you provide through the Floorcaster tool is confidential and won't be disclosed.
Independent Living Options to Achieve Your Dream Retirement Vision
Beatitudes Campus offers independent living floor plans to fit any preferences and budget. Our entrance fee living options allow you to manage your monthly service fees through entrance fee refundability options. With our entrance fee plans, you can enjoy maintenance-free living in a beautiful apartment or patio home while knowing that future healthcare needs are covered.
We're also building for the future by creating a unique community within our greater community. Brand new Promenade Residences will feature spacious floor plans and modern, must-have, features.
Beatitudes Campus's dedicated staff takes care of all maintenance and yard work, allowing you to fully enjoy the vibrant retirement community we've created. From a lively social scene and diverse entertainment options to enticing lifestyle amenities like restaurants, Lifelong Learning classes, a fitness center, pool, putting green, gift shop and a wealth of clubs and committees to engage with, the possibilities for fulfillment are boundless.
Our Plaza Apartment homes are another choice for full-service independent living that's affordable and convenient. Flexible rental options eliminate the need for an entrance fee and give residents access to onsite health services on a fee-for-service basis. You can enjoy a carefree lifestyle in our thriving community and access all activities and amenities while benefiting from the financial flexibility of a month-to-month rental agreement.
Live Brightly, Age Boldly at Beatitudes Campus
The perfect way to begin your next adventure is with opportunities to save time and money and the freedom to live your best life. While Floorcaster's personalized results can ease your mind and help you make a sound decision, our dedicated Beatitudes Campus marketing staff also is here to extend our support.
We're happy to answer any questions, provide useful planning resources and offer expert advice to you and your family throughout your senior living search. Take a look at Floorcaster — you'll be floored by all the opportunities to embrace aging boldly and confidently.
Featured Image: Goksi / Shutterstock