Financial Planning Tools Help Forecast Cost of Senior Living at Beatitudes Campus
November 17, 2022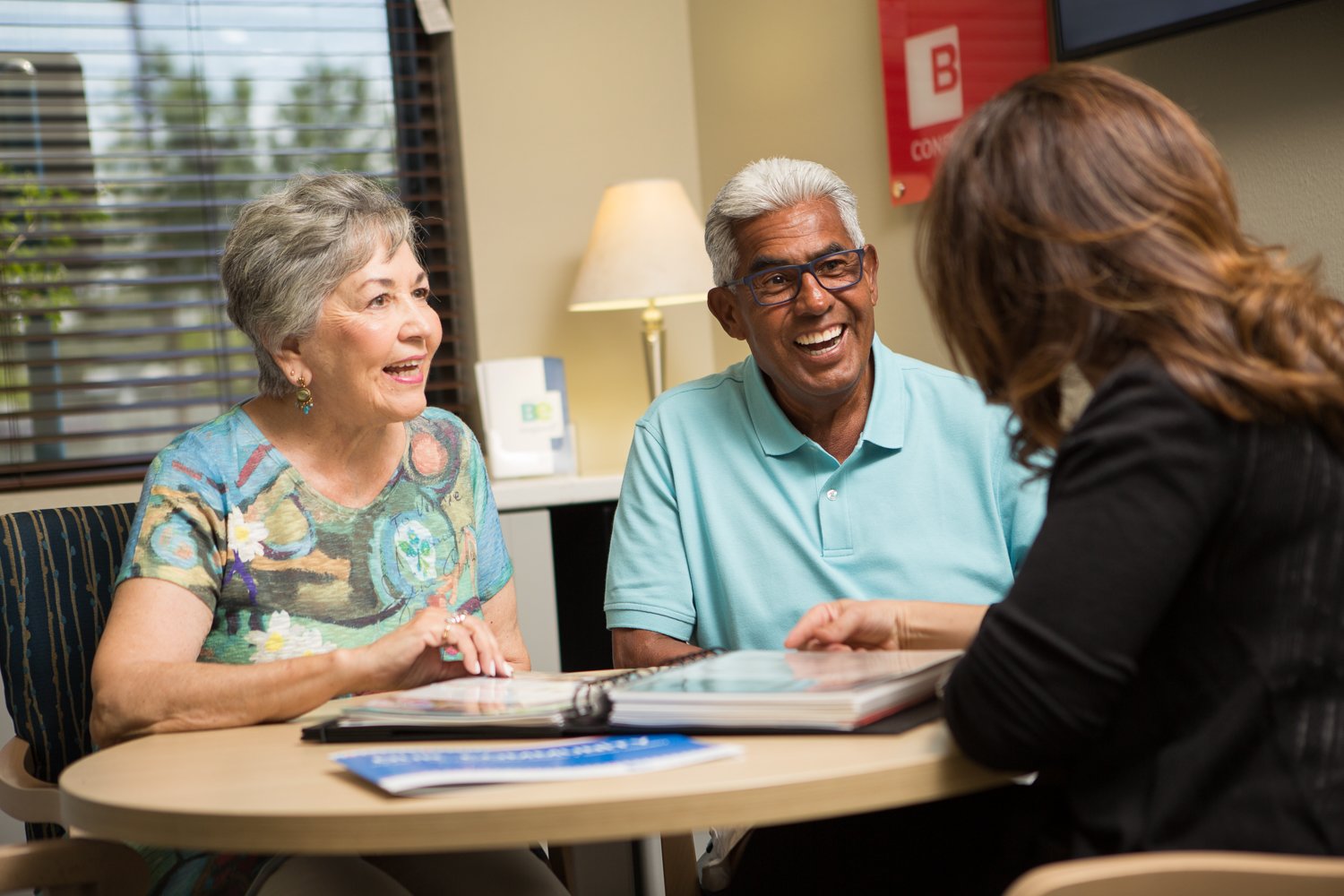 With an expensive holiday season and new year drawing near, now is a smart time to sharpen your focus on financial matters before being swept up in it all. With that in mind, how are you doing on planning for your financial future?
Do you have a sense yet of where you might live in your later years or how you'll pay for expensive health care costs? What about supportive services — who will help you with running errands, managing medication, getting to the doctor, or recovering from an illness or surgery? As you know, time flies so it's never too early to open the conversation and start exploring your options.
As a Life Plan retirement community in Phoenix, Beatitudes Campus' approach to senior living offers a smart way to enhance your independence while also protecting your nest egg and preparing for your future needs. Here, you can live brightly with far fewer burdens and concerns. You'll enjoy a vibrant, self-empowered life of real connections and meaningful friendships with interesting challenges and exciting opportunities.
Meanwhile, our approach to senior living helps put you ahead of the game, as they say, with a proactive Life Plan for your future needs — a safety net of sorts that gives you access to whatever supportive services or care you need when you need it. It's all right here in one place for you: independent living, assisted living and memory care in Phoenix.
To choose the right retirement option, you need to know and understand the financial bottom line so you can plan appropriately. Specifically, you need answers to the question, "What's the cost and what do I get for my money?" Beatitudes Campus offers a variety of planning resources to help you make well-informed decisions.
Be Smart
Find Your Best Financial Fit
Expenses are an important part of any future planning. When you're ready to dive into the costs, benefits and overall value of moving to Beatitudes Campus, check out our Cost Calculator. It's an easy way to compare your current expenses to the projected monthly cost for both entrance fee and rental apartments at Beatitudes Campus. It's a quick assessment, only taking a few minutes from start to finish.
Be Curious
Wondering which senior living option might be right for you? Try this tool that lets you see what type of residential option fits your situation best, starting with independent living and assisted living. It's easy. Just answer a few questions about your current living situation as well as your abilities and preferences, and we'll show you options that best meet your goals.
Have questions?
If you have questions about any of our financial planning tools or want more details about floor plans, how our Life Plan works or even Beatitudes Campus in general, give us a call at 602.833.1358 or contact us through our online form below. We'll be happy to help!