Phoenix, Arizona and Beatitudes Campus — an ideal place to retire
March 14, 2022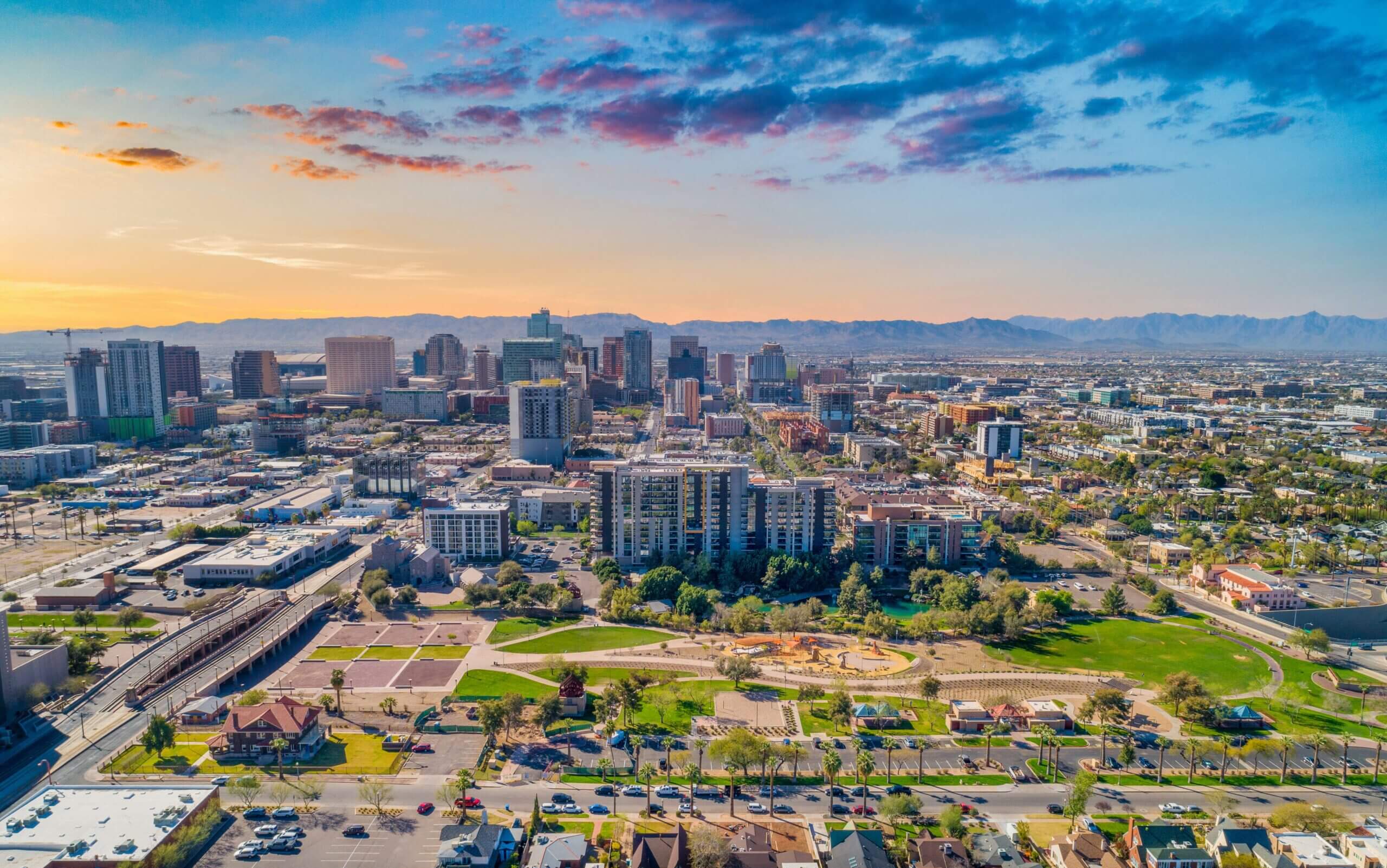 Looking for an ideal retirement spot? Phoenix, Arizona and Beatitudes Campus senior living community make the perfect pairing. Here's why.
Set against a scenic backdrop of mountain ranges and wide-open sky, Phoenix offers beautiful weather virtually year-round. More than 300 days of sunshine let you spend time on your favorite adventures rather than shoveling snow and avoiding icy streets.
In Phoenix, sports fans have plenty to cheer about between baseball spring training, Super Bowl LVII, NCAA Men's and Women's Final Four tournaments, the PGA Phoenix Open and more. Plus, here in the Valley of the Sun, cultural opportunities abound, including performing arts, history, music and more.
You'll find Beatitudes Campus and its extraordinary retirement lifestyle at the heart of it all. Just minutes away, you can browse collections of American Indian art at the Heard Museum, enjoy modern and contemporary art as well as festivals, live performances, independent art films and educational programs at the expansive Phoenix Art Museum, and learn about Irish and Celtic history at the castle-inspired Irish Cultural Center and McClelland Library.
If you love the outdoors, there are plenty of opportunities close by for hiking and walking, including Murphy's Bridle Path (aka Central Ave. Hiking Trail), the North Mountain Trail and the Dreamy Draw Recreation Area trails. Of course, all of Phoenix's wonderful weather means more days for golfers to hone their swing on nearby golf courses.
Located in the thriving 19North Neighborhood, Beatitudes Campus senior living community keeps you close to the area's vibrant and diverse food scene, from 19North restaurants such as Sister Helen and Thai Lotus to the Central Corridor's Federal, Windsor, Postino and Culinary Dropout restaurants.
As your home base, Beatitudes Campus offers a liberating lifestyle. You can lock your door and leave, enjoying your day as you please while our staff takes care of the maintenance and housekeeping chores. With their assistance, there's no lawn to mow or gutters to clean, no leaky faucet to fix or linens to wash. With your shorter to-do list, you have time to explore our entire campus with its some 100 programs, amenities and activities  — all at your fingertips. Since nothing should slow you down, we even offer health services onsite, should you ever need them, including in-home care and support, rehabilitation therapies after an illness or injury, assisted living, short-stay and long-term skilled care and more.
Even if you're not ready to move right away but are thinking about making a move in the next couple of years, Beatitudes Campus has an exciting, new choice in senior living coming soon — the Promenade Residences. We invite you to take a look. It's a unique opportunity to plan for the future you want right here in one of the most vibrant retirement communities in Arizona.
To learn more about why Beatitudes Campus and Phoenix make the ideal choice for your retirement, give us a call today at 602.833.1358 or contact us through our online form below.