September Is 'Read a New Book' Month
September 29, 2022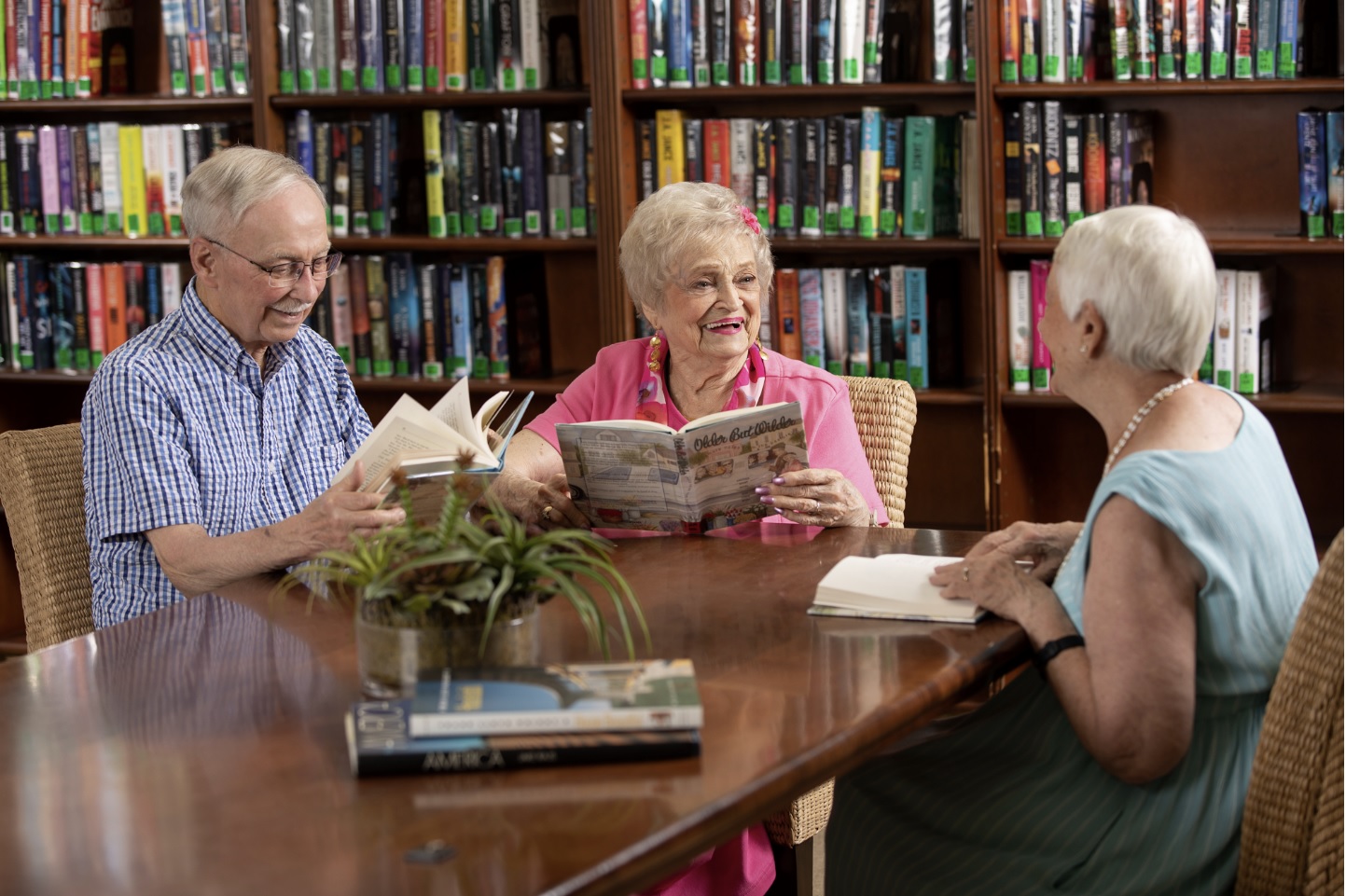 When was the last time you picked up a good book and lost a few hours to the story between its covers? In a busy, noisy world, 'Read a New Book' Month reminds us to find a cozy spot and devote some quiet time to the simple pleasures of reading.
In doing so, you'll be in good company. More than 70% of adults read at least one book in the past year, according to a 2021 Statista report. Turns out, all that time spent in the pages is really good for our minds — but you already knew that, didn't you?
Reading gives your memory and imagination a workout, strengthening your brain's neural network. It's an enjoyable and safe form of escapism that helps you relax and takes your mind off your worries, which reduces stress and anxiety. Studies also show that avid readers are better at processing information, probably because of all that practice meeting new characters and following meandering storylines.
Harvard Health says it plainly, "Reading books may add years to your life," referring to a Yale University research study. With so much to gain, September's 'Read a Book Month' is a nudge to dust off an old favorite or pick up a book that's new to you.
A community of book lovers
If you love to read, you'll enjoy life at Beatitudes Campus, our retirement community in Phoenix. Here, you'll find a fantastic library of books, movies and music curated and managed by resident librarians. And, yes, you can join the volunteer librarians in caring for the collection, which gives you an early peek at the latest books.
Another way to get plugged into our community of book lovers is by joining the book club, which adds a nice dose of socializing and allows you to see the same words and stories in another light. In other words, reading books, especially when you digest all of their juicy bits alongside other readers, lights your mental fire.
Or, read aloud with a child! Along with a love of exploring and learning, you'll foster curiosity and connection — something we could all use these days. If you like the idea of volunteering your time to read with and to others, be sure to ask about the many volunteer opportunities at Beatitudes Campus.
Ready to learn more?
We invite you to visit our independent living community here in Phoenix to see all the ways you can enjoy connecting with others over your favorite pastimes, including reading. To schedule a visit, call 602.833.1358 or contact us online. We look forward to hearing from you. Happy reading!