The Power of Good Food: How to Eat for a Healthier Mind and Body
January 26, 2022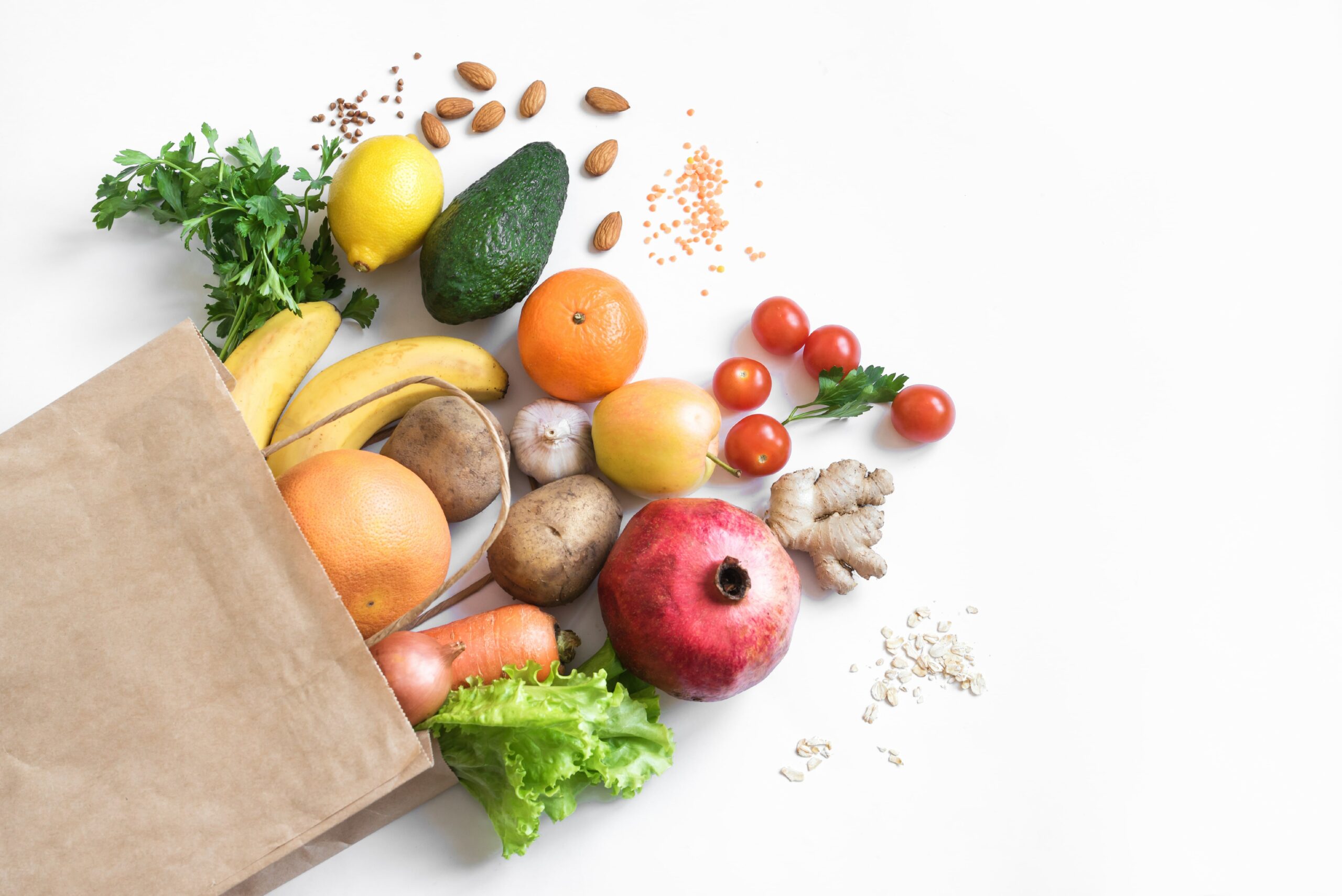 Did you know that eating healthy foods is not only good for your body, but it can also help preserve your brain's ability to function?
According to Mayo Clinic, "The research is in: Eating certain foods (and avoiding others) has been shown to slow brain aging by 7.5 years, and lessen the chances of developing Alzheimer's disease."
Researchers at the Rush University Medical Center found that certain foods help contribute to cognitive resilience in older adults. Their study showed that a hybrid of the Mediterranean and DASH diets, which they called the MIND diet, was associated with better memory and thinking skills, regardless if the person showed "Alzheimer's disease pathology and other common age-related brain pathologies."
It's not the only study to show a link between the food we eat and our ability think. According to an article published in the International Journal of Molecular Sciences, "several studies suggest that consuming a diet rich in antioxidants and anti-inflammatory components such as those found in fruits, nuts, vegetables, and fish may reduce age-related cognitive decline and the risk of developing various neurodegenerative diseases."
What Should Seniors Eat to Reap the Benefits of a Healthy Mind and Body?
Designed to protect against Alzheimer's disease and other dementias, the MIND diet emphasizes vegetables, especially dark, leafy greens, berries, nuts and fish. It also limits butter, cheese, red meat and sweets. Whether you're cooking for yourself or someone with dementia, follow these simple tips for a healthier mind and body.
Eat Your Vegetables
Researchers found that leafy green vegetables such as kale, collards, spinach and lettuce were shown to lower the risk of dementia and cognitive decline. They work because they're packed with folate, vitamin E, carotenoids and flavonoids. One serving a day has been shown to slow brain aging. Eat at least six servings of greens each week and mix in at least one serving of another vegetable each day.
Pile on the Berries
Strawberries and blueberries are not only sweet and delicious, they contain high levels of flavonoids, which slow cognitive decline. Eat two or more servings of berries a week for your best brain health.
Pass the Nuts
Nuts feature fat-soluble vitamin E, known for its brain-protective qualities. When you need a snack, skip the chips and eat a handful of nuts. For the biggest bang, mix them in your diet at least five times a week. Choose dry-roasted or raw, unsalted and without oil.
Cook with Olive Oil
When you can, avoid butter and margarine and cook with heart-healthy extra virgin olive oil. Pick one in a dark glass bottle that isn't labeled as "light."
Opt for Meat-free Meals
Eat meat sparingly, fewer than four times a week. Instead, choose beans, lentils and soybeans, which are high in protein, fiber and B vitamins.
Eat Fish Once a Week
"Adults age 65 and older who ate fish once a week, or more, scored better on memory tests and tricky number games than those who had seafood less often," according to Mayo Clinic.
Enjoy a Glass of Wine
Studies suggest that a glass of wine may help blood flow, lower the risk of dementia and delay the onset of Alzheimer's by two to three years.
Ready to Eat Healthily?
Strap on your apron and pull out your pots and pans. Meal planning and cooking are among the best activities for seniors. It promotes self-confidence, creativity and learning skills, all of which are good for your brain's health. What's more, cooking fulfills social and emotional needs, especially for older adults. It offers a connection to past experiences and beloved family members and engages all of one's senses.
Depending on their level of capability, individuals cooking with dementia should be accompanied in the kitchen to ensure their safety. If you're responsible for caring for a loved one with Alzheimer's disease or dementia, good nutrition is a critical component of their health and well-being.
"Proper nutrition is important to keep the body strong and healthy. For a person with Alzheimer's or dementia, poor nutrition may increase behavioral symptoms and cause weight loss," according to the Alzheimer's Association.
If meal planning, grocery shopping and cooking at home are increasingly becoming a burden for you or a loved one, consider the benefits of a senior living community. For example, Beatitudes Campus, our retirement community in Phoenix, Arizona, offers multiple dining venues, including takeout and delivery options, and has an experienced culinary team, making it easy for you or your loved one to eat delicious, healthy meals every day. If you're excited about the opportunity to protect your brain and enhance your overall health by eating well, check out our blog on how Beatitudes Campus can help you reach your goals.
Providing the Very Best Support
At Beatitudes Campus, we take caring for your cognitive health and well-being very seriously. In fact, we're leading the way in memory care for seniors. Our Comfort Matters® program promotes living better with dementia by focusing on each individual's day-to-day comfort. Our team's ongoing education and research into memory care ensure our approach adapts and grows to follow the science to best serve all individuals experiencing early to advanced stages of dementia.
For more, read our blog post about Beatitudes Campus' unique approach to memory support.
Do you have a family member who has trouble thinking or remembering things? We can help. You can learn more about our assisted living, memory care programs and health care options by visiting the Beatitudes Campus website, calling (602) 833-1358 or contacting us through our online form below.