The Power of Planning and Tipping the Scales Toward Aging Well
March 31, 2023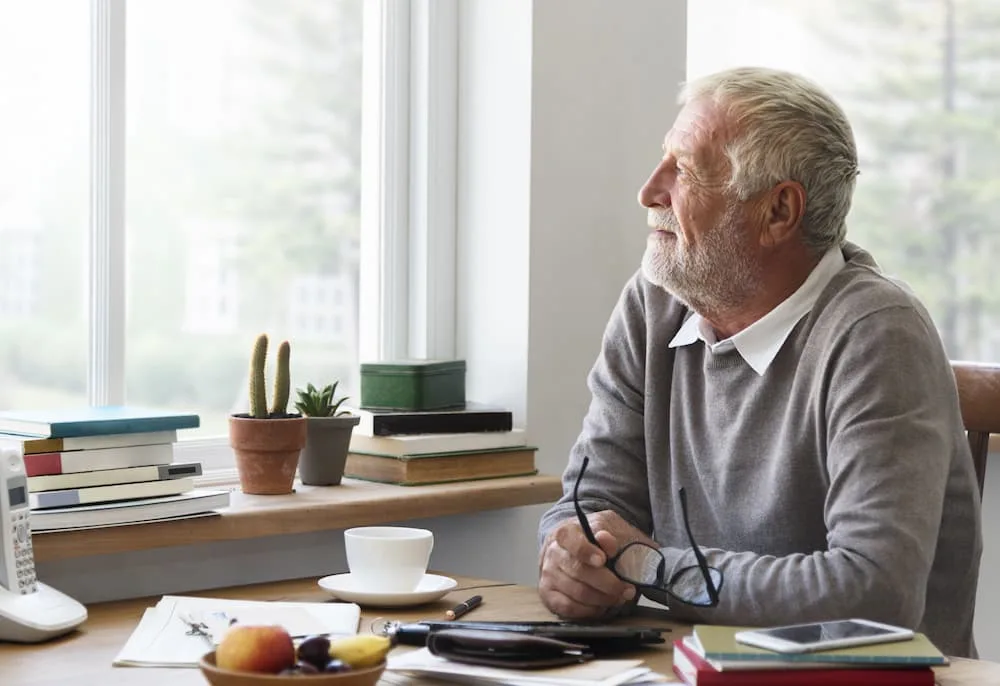 There's a passage in Alice In Wonderland that reads, "If you don't know where you are going, any road will get you there." This Lewis Carroll quote highlights the significance of having a clear destination and plan for the future — especially if you're a senior aiming to fully enjoy a bright and bold retirement.
As you get older, it becomes increasingly important to prioritize your health and wellness. However, as the years go by, your needs and priorities may shift, causing you to require onsite supportive services to maintain a fulfilling and healthy lifestyle. This is where living at a Life Plan Community is incredibly valuable in helping seniors craft an ideal retirement and avoid a future without direction or purpose.
A Plan for Aging Well
When thinking about a plan for life's next chapter, there are countless considerations. You may want your plan to:
Provide a sense of purpose and direction in life to keep you motivated and engaged.
Help you prepare for retirement and ensure you have enough resources to live comfortably.
Maintain good physical and mental health.
Encourage social engagement to help you stay connected with friends and family.
Facilitate continued, lifelong learning and personal growth to remain mentally sharp and engaged with the world around you.
Make it easier to cope with unexpected challenges in life, such as illness or loss of a loved one.
Ensure you — not a family member or social worker — decide where to go for care should you need it.
Enable you to feel more in control of your life and better prepared for changes that come with aging.
Beatitudes Campus senior living community incorporates all these considerations and more, striking just the right plan balance for aging well.
Advantages of a Life Plan Community
While keeping aging in mind, a Life Plan community (also known as a Continuing Care Retirement Community or CCRC or even Entry-Fee communities) offers various services and amenities to help residents maintain their independence and enjoy a robust quality of life.
Additionally, residents can stay within the same community and maintain the same social connections, even if their health changes. This is ideal for older adults who want to maintain their independence and avoid the stress and upheaval of moving to a new community should their health needs shift.
At Beatitudes Campus, you can choose from residence and lifestyle options adapted to your needs, including independent living, assisted living, memory support, skilled nursing care, rehabilitation and in-home care.
No matter what level of support is needed — or if no support is needed at all — you can find the right living arrangement in a vibrant, exciting community putting your health and happiness front and center. Being able to call on these services easily ensures you don't have to make a move, for example, if the time comes that you need help with grocery shopping, preparing meals or keeping track of your medications.
The community at Beatitudes Campus comprises several distinctive neighborhoods — from apartments in the heart of it all to traditional settings with patio homes to the newest community of Promenade Residences. Plus, our entrance-fee residences include 90 days of healthcare services, if and when you need it.
Health and Wellness Made Easy
Retirement is your time to shine and Beatitudes Campus is here to help make it happen. We offer an extensive array of activities every month, ensuring everyone can find something to enjoy. In 2022, Beatitudes Campus held more than 8,900 activities! Whether you prefer a more active or laid-back approach, we encourage you to discover everything we offer.
Located at the heart of our senior living community, Town Plaza is a hub for socializing, dining and entertainment. You can participate in educational and fitness classes, join a putting tournament, take a swim, unleash your creativity, attend worship services or enjoy musical performances. Our talented culinary team provides dining experiences to fulfill all your cravings.
We also strive to help you stay healthy and live independently as long as possible through comprehensive health and wellness programs. Residents can access qualified fitness professionals, special diet meal plans, aquatic and fitness centers, and low-impact aerobics and yoga classes.
In addition to physical health, Beatitudes Campus emphasizes the whole-person concept, including emotional, spiritual, intellectual and vocational aspects of life. Residents often say one of the best things about our community is the friendships they've formed.
Be enlightened by the abundance of creative, wellness, social, educational and personal growth opportunities Beatitudes Campus offers to enjoy your retirement years fully. Schedule an appointment with a residency counselor today to learn more about our Life Plan community.
Featured Image: Rawpixel.com/Shutterstock