The Warmth of Arizona Is Calling: 5 Reasons to Enjoy Phoenix This Winter
November 29, 2022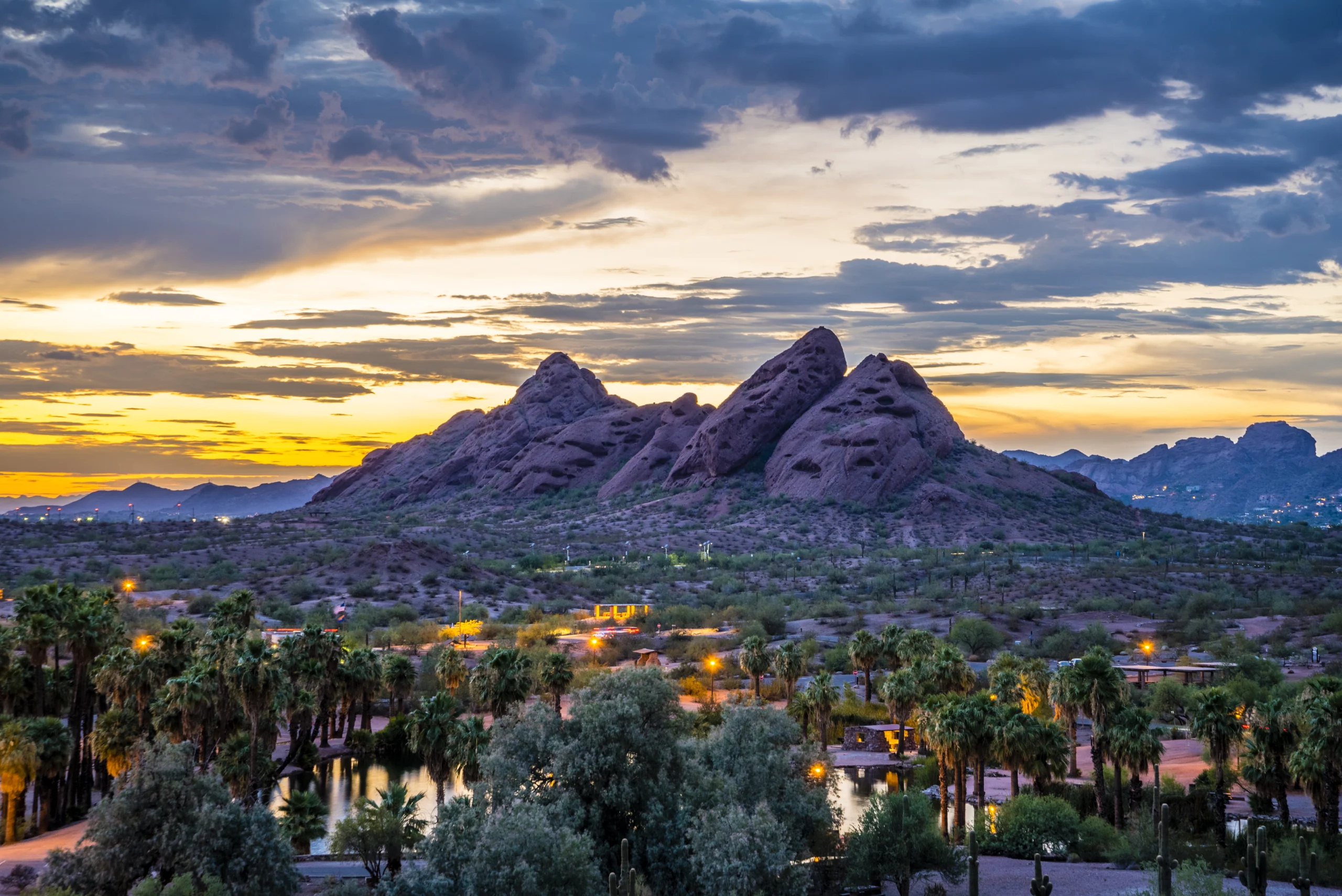 If you live in a region that gets extremely cold or snowy in the winter, you've probably wondered from time to time what it would be like to live someplace warm and pleasant. Now, as the temperatures drop and the snow piles up, the idea of a sunny day to walk, garden or lounge by the pool can start to feel like an all-too-distant dream. It doesn't have to be!
This winter, we invite you to leave the cold behind and enjoy a trial getaway at Beatitudes Campus independent living in Phoenix, Arizona. Come experience what life is like on the greener side, where you don't need a heavy winter coat or a snow shovel for that matter.
You'll learn how and where you might fit into our community and see how your day unfolds without worry. Here in paradise, our staff takes care of the maintenance and housekeeping chores, leaving you plenty of time to explore your world your way.
A Great Getaway for Our Cold-Weather Friends
With our special Winter Stay & Play offer, you can stay with us for up to 120 days and explore the Valley's abundance of attractions, cultural opportunities, award-winning dining and more. Best of all, you'll enjoy it enveloped in Phoenix's mild temperatures and gorgeous sunshine.
Plus, as a guest of Beatitudes Campus, you'll have access to our entire community and its many amenities and programs. You can enjoy a refreshing dip in the pool. Take a yoga or tai chi class. Attend a musical performance. Get creative in the art studio. Dine in any of the restaurants. And more!
If you've ever considered moving to a retirement community in Phoenix, this trial stay is your chance to get an extended look at our vibrant lifestyle — a no-obligation, try-it-before-you-buy-it test drive.
Top 5 Reasons Beatitudes Campus in Phoenix Makes a Great Getaway
Mild weather — Leave the frigid temperatures and snow shoveling behind and enjoy the blue skies of Phoenix .
Opportunity to try new things — You'll find a variety of enjoyable activities and programs on campus all winter long, in the thriving 19North neighborhood, and throughout the greater Phoenix area . From Cirque du Soleil and hot air balloon rides to concerts and special exhibits, there's something for everyone this time of year. Plus, in February 2023, Phoenix plays host to Super Bowl LVII and the Phoenix Open if you're in the mood for some high-powered spectator sports.
Comforts of home — Set the right mood for your getaway by skipping the hotel. Staying in a furnished, one-bedroom Beatitudes Campus apartment means you'll be able to stretch out in the extra space, pop leftovers in your refrigerator, sip cocktails on the balcony and take a walk around campus in the evening. In other words, you'll feel safe, secure and at home. You can even bring your pet.
All-inclusive and affordable — With our Winter Stay & Play offer, you can choose to stay for 30 days or the entire winter (up to 4 months) for as little as $115 a day, depending on the number of people and the length of your stay. Your all-inclusive getaway comes with a $200-a-month dining allowance per person at campus restaurants, biweekly housekeeping, internet service, DIRECTV®, phone line and more. Plus, you have access to campus exercise and wellness programs as well as social, cultural, spiritual and recreational opportunities.
No-obligation preview of community living — Come experience our vibrant lifestyle, explore Phoenix and find out if Beatitudes Campus is the right fit for you.
To learn more about our special Winter Stay & Play offer, call 602.833.1358 or contact us online. We look forward to seeing you!