What Can Music Do for You?
February 15, 2023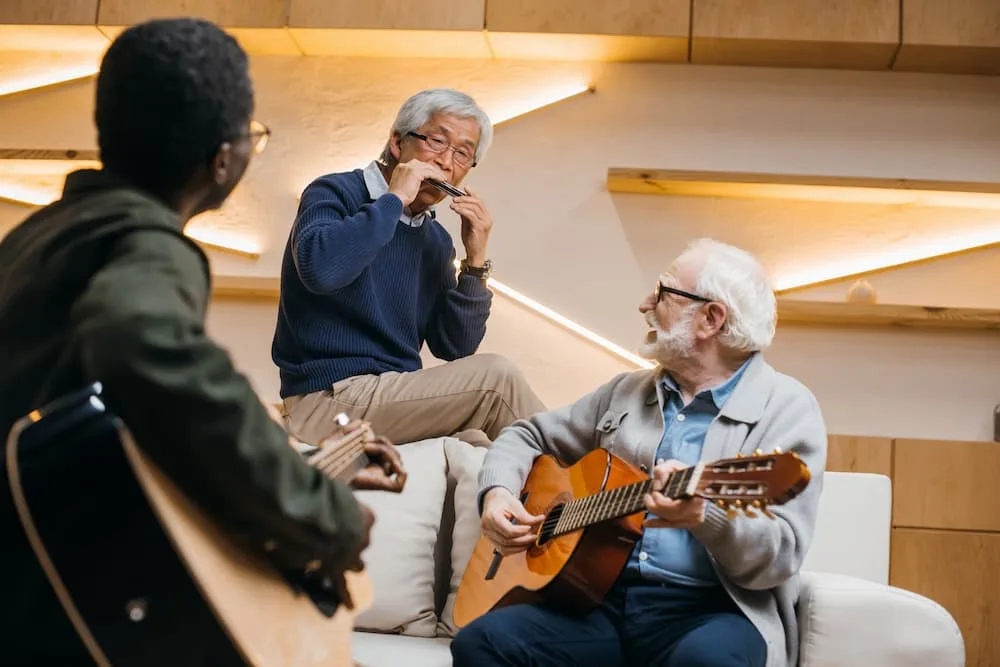 For Starters, Music Improves Senior Health and Wellness
Whether you're listening to your favorite singer, playing an instrument, performing as a tenor in a barbershop quartet or even belting out your own tunes in the shower, it seems music is good for you. How good? Quite good! Musical engagement was associated with higher rates of happiness, according to an AARP survey on seniors' music habits.
If you've ever turned on the radio and began tapping your toes, you've felt the power of music putting you in a good mood. Along with lifting your spirits, research shows music can help reduce anxiety, improve cognition and memory, distract you from pain, motivate you to exercise and even lull you to sleep. Best of all, it's inexpensive and easy to access, meaning all of these benefits are available to virtually everyone.
For seniors, interacting with music in a variety of ways offers the greatest benefits. For example, studies have found that active music-making engages most of your brain  and exercises your gross and fine motor skills. Listening to up-tempo music can help you feel energetic and increase your stamina, especially during exercise. When you want to wind down, listening to soothing music can have a calming and relaxing effect.
Groove to Your Own Beat at Beatitudes Campus
At Beatitudes Campus, our senior living community in Phoenix, it's easy to enjoy different types of musical engagement because music is a big part of life here. You can attend full concerts as well as musical and dance performances by gifted artists from the local area and all across Arizona.
You can join a campus choir if you like to sing or play in a resident-led group that performs folk jam sessions and sing-a-longs. Our Beaded Lizard Music Jam happens twice a month and is a vibrant and joyful mash-up of music, poetry and other artistic performances by talented residents. During the holidays, carolers walk the campus sharing good tidings and seasonal songs.
Join Us for Wine and Music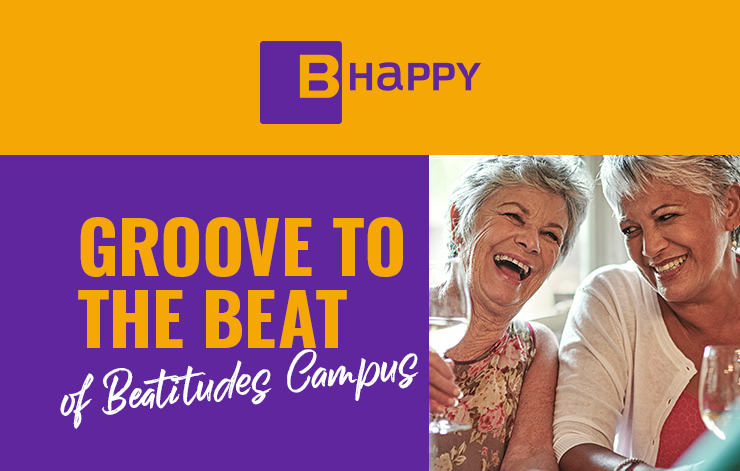 This spring, we're hosting a Music & Wine series with special events in February, March and April. We'd love for you to come out to Beatitudes Campus and experience our musical side in person. You'll enjoy a festive evening of live music by local musicians, well-paired wines and plenty of good vibes.
To RSVP for one or all of our Music & Wine sessions, visit BeatitudesCampus.org/Events or call us at 602.833.1358. We look forward to sharing good music and good times with you!