What's the Cost? Understanding Your Financial Future in a Senior Living Community
April 30, 2023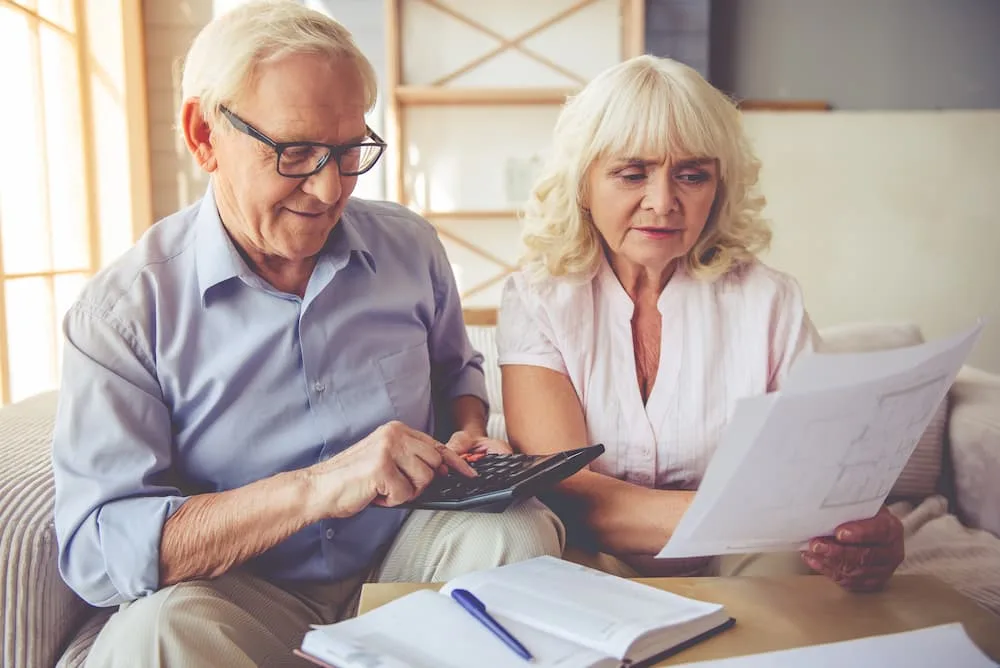 Are you confident about your retirement nest egg, or do you doubt whether you've saved enough to cover the costs of senior living and support your retirement lifestyle? Either way, savvy seniors know the importance of assessing their finances.
Financial Literacy Month is an ideal time to take a closer look at your fiscal affairs, including health insurance coverage and care, Social Security benefits, long-term care, estate planning, investment strategies, pensions and retirement savings accounts.
Understand the costs that come with retirement
Taking stock of your financial situation will help you develop a budget that considers income and expenses and help you set future retirement goals that align with the vibrant lifestyle you've always dreamed of.
Retirement is a time for discovering new passions and adventures, all while feeling healthy and active. And when it's time to move on to your next chapter, there's a sun-soaked oasis where you can keep that momentum going: Phoenix, Arizona.
With its warm climate and dynamic culture, it offers an ideal setting for active older adults. Think: Bright, bold senior living set against a backdrop of stunning natural beauty, where resort-style amenities, upscale dining and a range of engaging activities keep you entertained every day.
What's the price tag for senior independent living?
Before you set out to retire in style, it's crucial to have a solid financial plan in place. This will help you define your retirement goals, determine your preferred lifestyle and provide a clear picture of your future financial situation.
Take the time to research senior living communities that fit your lifestyle and budget. A plan also helps safeguard your nest egg from rising healthcare costs and other unforeseen expenses. There are several types of retirement community costs, financial obligations and fees to consider, including:
Monthly fees: It's important to keep in mind that monthly expenses accompany senior living retirement communities, including rent or mortgage payments, utilities, and maintenance costs.
Healthcare costs: As you age, healthcare costs can surge drastically, including medical care and long-term care services. These costs can be an additional expense when calculating the overall cost of living in a senior retirement community.
Level of care: Note that different levels of care in senior living communities come with varying costs. Therefore, it's essential to clearly understand the services you may require and their associated costs before selecting a retirement community that suits your needs.
Amenities: There are various amenities and services offered at senior living communities, such as fitness centers, transportation services and social events, which may impact the overall cost of living.
Contract terms: It's essential to carefully review the contract terms, including entrance fees, move-in fees and refund policies, to have a clear understanding of the complete cost of living in a senior living retirement community.
Beatitudes Campus: Exceptional value for your retirement investment
You may be surprised to learn the cost of living at Beatitudes Campus — a retirement community that offers active living and asset protection — is comparable to your current expenses. We're proud to be recognized for our financial stability as a leader in independent senior living and senior healthcare.
Understanding the healthcare costs and tax advantages associated with retirement communities is vital as you explore your options. Beatitudes Campus offers tax savings and asset preservation benefits that may be overlooked.
By living at our Life Plan senior community, a portion of your entrance and monthly service fees may qualify as a medical tax deduction. In addition, our predictable Life Care model typically results in lower healthcare costs compared to prevailing market rates should you need care in the future.
Resources for planning for your dream retirement
The perfect way to begin your next adventure is with opportunities to save time and money and the freedom to live your best life. No matter what you decide, Beatitudes Campus can help you make a sound decision with our personal assessment tool to determine if it's the right time for senior living and an interactive retirement planning guide.
We also provide MoneyGauge™, a cost calculator to learn which type of entry fee residential option is your best financial fit and other senior living resources. And you can always get in touch with our residency counselors, who can answer any questions.
Featured Image: VGstockstudio/ Shutterstock