Winter Activities for Seniors in Phoenix, Arizona
November 30, 2021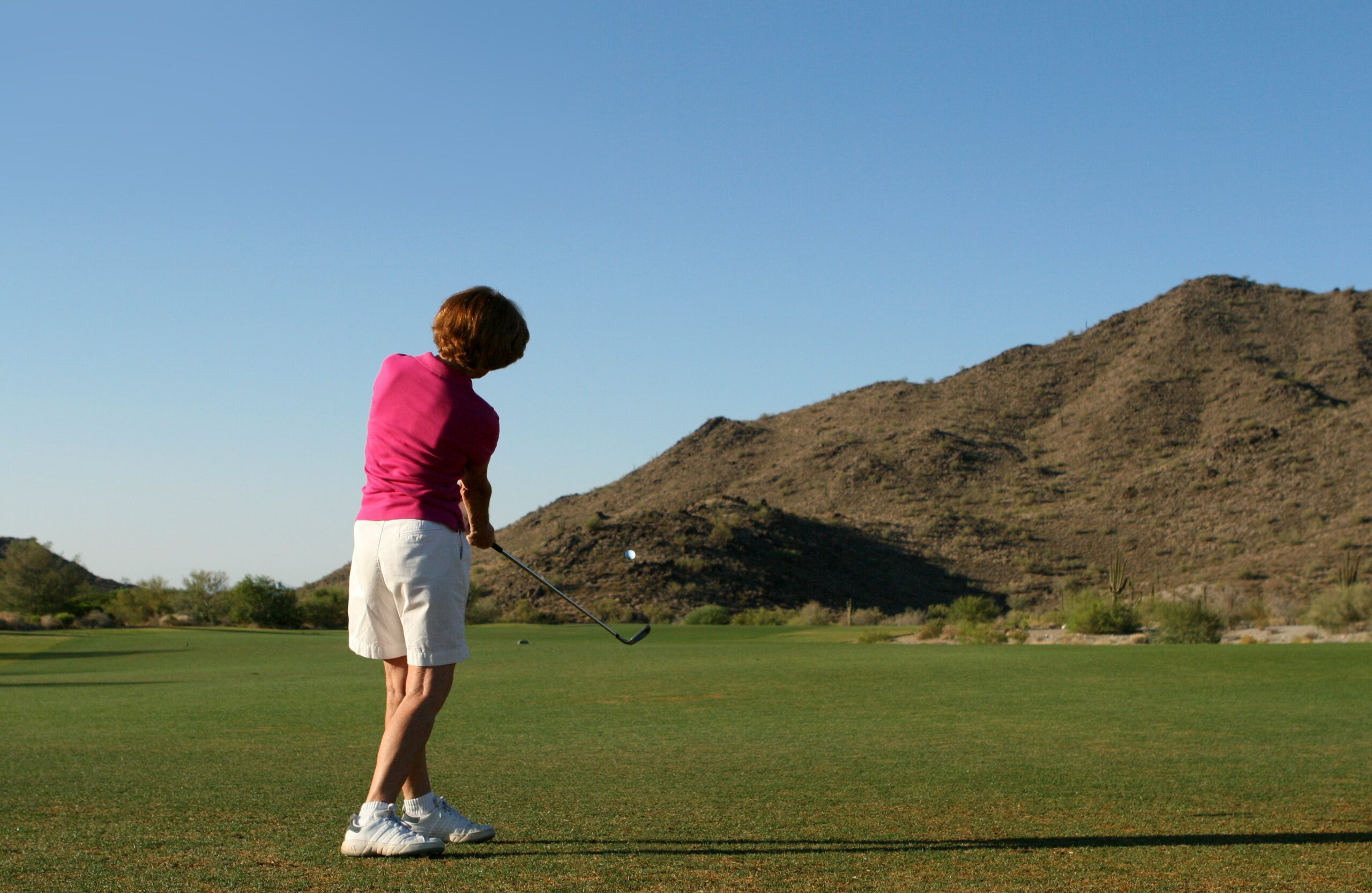 Arizona's Valley of the Sun and the surrounding Phoenix area are renowned for their abundance of senior-friendly activities, from arts and music to history and culture, from golfing and sporting events to hiking desert preserves. Beyond these, what other winter activities do older adults enjoy in Phoenix? We talked with residents of Beatitudes Campus to find out, and here's what we learned.
Holiday Activities for Seniors
This time of year, the refreshing temperatures make venturing outdoors a top priority while the holidays provide the perfect excuse for a little razzle-dazzle. The Phoenix Zoo offers a fantastic way to kick off your holiday season with its annual Zoolights holiday display. You can walk or drive through to enjoy twinkling lights, dazzling animal sculptures and music light shows on the lake. It's a safe and easy activity for friends and families. The display runs until January 15, 2022.
All season long, you'll find more spectacular holiday light displays throughout the city, including Las Noches de las Luminarias with its live musical performances at the Desert Botanical Garden and the World of Illumination at Reindeer Road at Tempe Diablo Stadium.
If you love twinkling lights, consider taking a weekend getaway to Flagstaff, Arizona, for a light display of another kind. While stargazing at the Lowell Observatory, you'll see some stellar objects in space, from planets and stars to galaxies far, far away.
At Beatitudes Campus, the holiday season feels magical, too, with a community full of sparkling lights, resident musicians playing cheerful music, carolers singing, secret Santas leaving gifts, special worship services, festive parties and holiday feasts. Seniors can check out the decked-out campus by scheduling a personal tour or attending one of the upcoming special events.
Volunteer Opportunities for Seniors
If you like giving back by sharing your time and talents, Phoenix boasts a well-organized, senior-friendly volunteer program. You can find your niche among the many opportunities, from planting trees and serving as a docent or tour guide to working with elementary children, helping people with their taxes and more.
The Beatitudes Campus CAREcorps offers a robust and active volunteer program that includes residents who live on campus as well as individuals from the greater Phoenix area. Volunteers are encouraged to take the lead, start new groups and contribute in their own way. Reach out to the Beatitudes Campus volunteer coordinator if you'd like to get involved.
Unique Outdoor Activities for Seniors
​​​Pueblo Grande Museum is located on a 1,500-year-old archaeological site once inhabited by the Ancestral Sonoran Desert people. Located just minutes from downtown Phoenix, it offers a fully accessible trail and three display galleries.
You'll find tranquil beauty at RoHoEn, the Japanese Friendship Garden of Phoenix. In addition to meandering around the garden's lush plantings, flowing streams and rock formations, you can take classes and workshops on Japanese culture, enjoy a Japanese tea ceremony, capture mesmerizing photos and more.
Wellness Activities for Seniors
Want to focus on health and wellness in 2022? The Phoenix Parks and Recreation offers a variety of opportunities, including a walking club, aerobics, gentle yoga, meditation and Qigong in the park, golf instruction, hiking and more.
If you'd rather kickstart your exercise at home, you can take free virtual fitness classes through a program sponsored by Phoenix Parks and Recreation and AARP Arizona. FitPHX is a citywide initiative to improve residents' health and wellness and make Phoenix one of the healthiest cities in the nation.
Beatitudes Campus also offers free exercise videos you can do at home on the Beatitudes Campus Fitness YouTube channel. If you enjoy the motivation and camaraderie that comes with being with people who know and care about you, you'll love our vibrant and welcoming campus life. You can choose among dozens of fitness activities for seniors that will get you moving in enjoyable ways, including line dancing, putting contests, a walking group, exercise classes, a fitness center with certified trainers and more. You'll also find a bocce ball court, heated pool and hot tub in our lively senior living community.
We invite you to visit Beatitudes Campus to learn about the more than 100 activities offered each month at the community and hear more from residents about what activities they enjoy here and around Phoenix. To schedule a visit, call (602) 833-1358 or contact us through our online form below.