Beatitudes Campus Focuses on Healthy Aging
September 22, 2021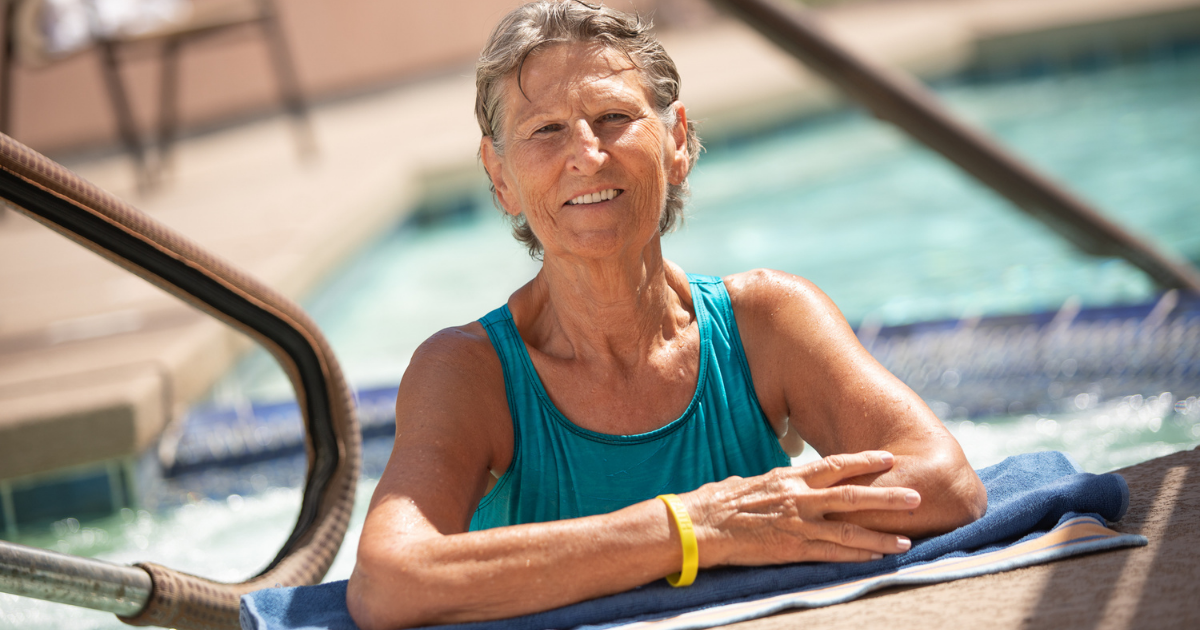 It seems healthy aging is a popular topic these days for people of every generation. Perhaps it's because September is Healthy Aging Month or maybe because research shows how exercise and healthy eating now can have profound effects on our health tomorrow.
We know from science that there are many other dimensions of good health. At Beatitudes Campus, we take healthy aging seriously. We use a holistic approach to health and wellness that encompasses mental, physical, spiritual and emotional well-being. In fact, we live by a fundamental philosophy that celebrates and supports healthy aging in all ways.
Leroy Calbom, who lives at Beatitudes Campus with his wife, Rita, described living at Beatitudes Campus this way, "It's an ideal place to live with minimal demands and optimum opportunities, to respect diversity and celebrate the inclusiveness of being together as a family."
Through our Success Matters program, you have access to a wide variety of services and resources that make life easier and enhance your overall well-being as you age. Perhaps you have questions about medical paperwork, need more information about Medicare coverage, want to coordinate transportation or have groceries delivered, find a support group or something else entirely, our experts can help.
Practicing healthy aging can help improve the quality of your life going forward. If you're interested, read on to see how our community promotes healthy aging and independent living in your senior years.
Healthy Aging Opportunities at Beatitudes Campus
Be Social — At Beatitudes Campus, you'll discover incredibly welcoming and friendly residents in a casual atmosphere that feels like family.
Try Something New — In our community, residents coordinate and direct campus programs. With more than 100 activities, you're sure to find something you enjoy. If you don't see what you're interested in, you can help start a club or activity or suggest one to the community's life enrichment team.
Be A Part of the Neighborhood —Beatitudes Campus offers a thriving community on campus and in the surrounding neighborhood. With less time spent maintaining a home, you can truly enjoy the community you live in.
Stay Curious — Learning offers enormous benefits as we age. From the beginning, our senior living community has embraced the pursuit of knowledge. With our Lifelong Learners program, it's easy to stretch your imagination, feed your curiosity and learn new things.
Be Proactive and Keep Moving — Take advantage of the fitness center, pool, walking paths and other Beatitudes Campus amenities to stay active and in control of your health.
More Resources on Healthy Aging
To learn more about how Beatitudes Campus' services and amenities enhance wellness later in life, check out our blog on senior health and fitness or this blog on how physical activity benefits older adults. You'll also find great tips for adding healthy habits to your everyday life. (Tips like sharing meals with others to breaking a familiar routine.)
If you love animals, you're sure to read our blog on how pets can be good for your health as you age. It also includes details about how Beatitudes Campus is a pet-friendly senior living community. We want both you and your furry friends to feel welcome.
We invite you to come for a visit and see our holistic approach to healthy aging in person. Schedule a time to join us on campus and learn about our community. Call us at 602.833.1358 or send us a note using the form below.