Cultivating Community Through Diversity
August 29, 2019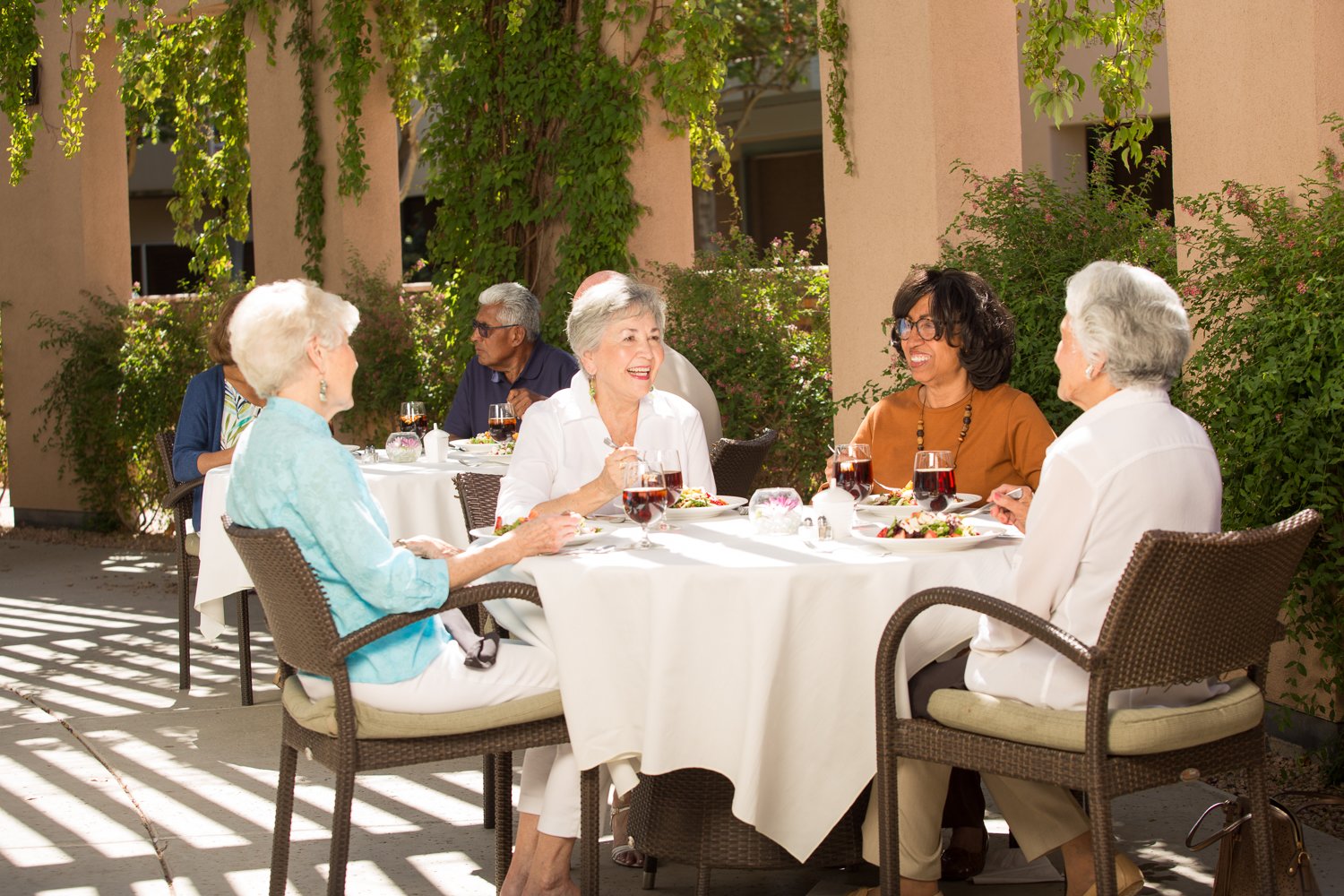 At a time when diversity feels under attack, Beatitudes Campus is a heartwarming, welcoming place open to everyone. Since our founding in 1965, we've nurtured an inclusive community that welcomes all people. Our friends and neighbors hail from around the globe, representing all walks of life's journey.
We value every person regardless of gender, race, ethnicity, national origin, disability, marital status, or sexual orientation. This philosophy is so important to us that we've put it into words. You'll find it on our website, posted around campus, and printed in our brochures and other materials.
See why it matters
Embracing diversity and inclusion ensures each individual in our community feels valued. A strong sense of connection and belonging encourages people to help each other, learn more, stay active, and feel more secure–all of which leads to higher satisfaction with life, healthier minds, and bodies. The latter link includes a wonderful infographic on the benefits of feeling connected by Dr. Emma Seppala at Stanford's Center for Compassion and Altruism Research and Education.
Follow your own path
Whether you look to the stars for heavenly inspiration or to marvel at the beauty of science, Beatitudes Campus offers a variety of programs that foster spiritual fellowship and lifelong learning.
You can choose from several types of worship services, religious classes, faith-based volunteer opportunities, pastoral care and counseling, and more. Broadly organized like a college curriculum, our Lifelong Learners program features nearly two-dozen non-credit courses each semester exploring art, history, science, foreign languages, and skill-building topics.
Express yourself
At Beatitudes Campus, we know that diversity isn't limited to gender or race or sexual orientation. It's about learning from each other's perspective.
Here, you'll find an array of ways to express yourself. Every week, we host what we call a Hootenanny. It's an open mic night where everyone is welcome to come together to sing and play instruments in an all-out jam session. Residents also perform poetry, philosophize, and inspire the audience to think about the world around us.
If you like to advance new ideas, you'll love the Design Studio Residents' Think Tank. The Design Studio works with management and the Board of Directors to foster and create innovative resident-driven programs.
The management and staff at Beatitudes Campus firmly believe in ongoing communication, which is why you'll find us in the community talking with residents virtually every day. From one-on-one conversations and resident council meetings to Newcomers Coffee events, we're out and about more than we're behind our desks. When you get a chance, tell us what you think. We want to hear it.
Share our vision
If you want to live in a community with heart, that's open and welcoming, and that values you for who you are, we invite you to come for a visit. To schedule lunch and a personal tour, give us a call at (602) 833-1358.