How To Evaluate A Senior Community's Life Enrichment Program
December 31, 2019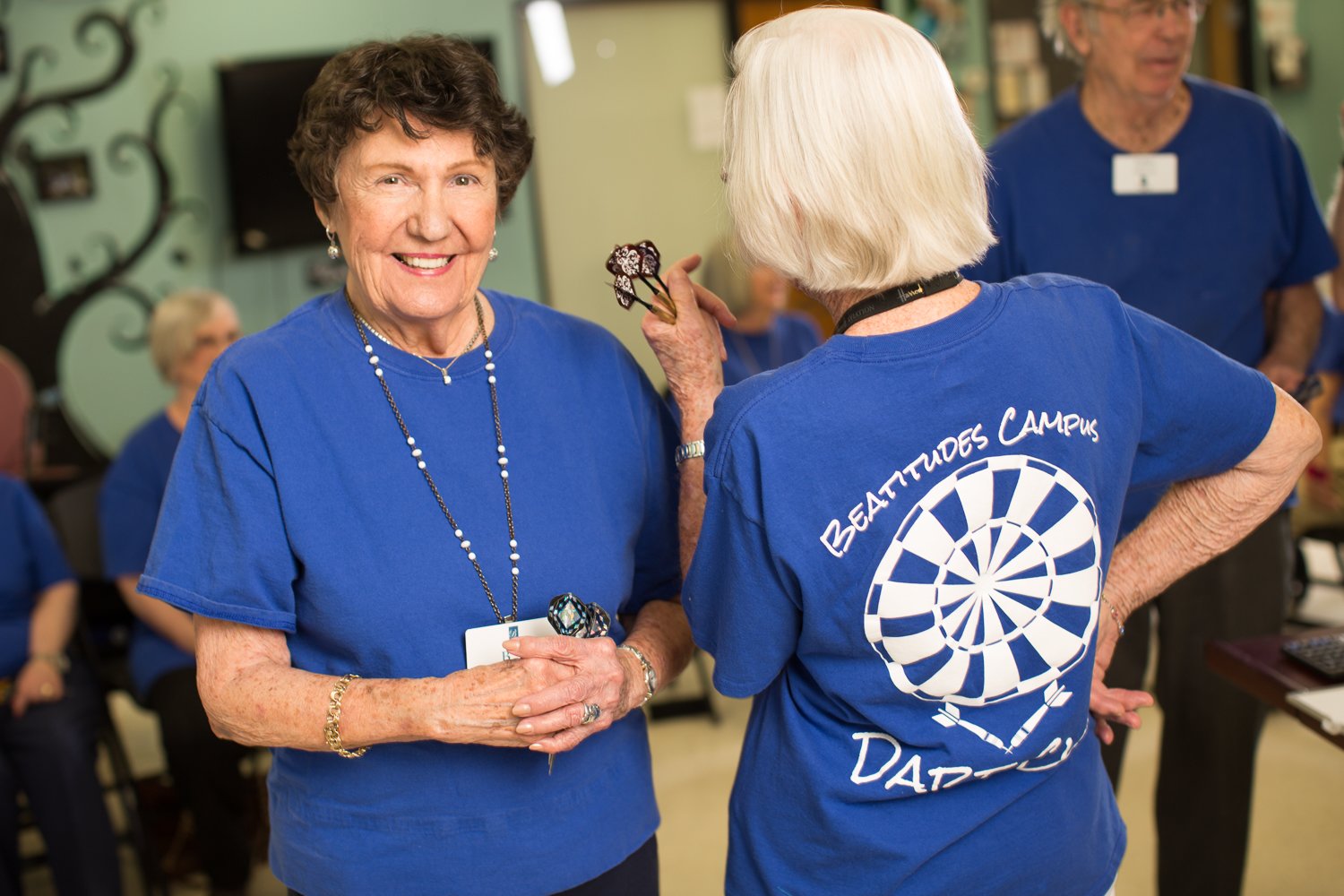 Have you heard the term life enrichment? It's used quite a bit these days by parks and recreation departments, senior living communities, and colleges. While it may bring to mind a list of activities, life enrichment isn't adding things to do to your calendar for the sake of being busy.
A well-created life enrichment program brings joy, meaning, and a sense of purpose and belonging. It indulges your curiosity and creativity and teaches you something new. Above all, it's good for your health.
"A fully comprehensive life enrichment program in a retirement community hits all five dimensions of wellness—emotional, social, spiritual, physical and educational," according to LeadingAge, a well-recognized, national trade organization focused on education, advocacy and applied research in senior living, to which Beatitudes Campus has belonged for more than 40 years.
Developing a great life enrichment program is a team effort, requiring the time, talents, experience, and expertise of many people. At Beatitudes Campus, our team is comprised of several life enrichment specialists, as well as staff from a variety of areas, including fitness, transportation, and our CARECorps volunteer program.
"Collectively, we spend hundreds of hours every year ensuring residents have an abundance of opportunities to socialize, take Lifelong Learners classes, volunteer, exercise, attend special events on and off-campus, and more," explained Director of Life Enrichment Jon Schilling, who has been with Beatitudes Campus for 11 years.
The life enrichment team at Beatitudes Campus has built its success on being:
Creative. While routines and familiarity are important, people need diversity. The team incorporates a variety of social, educational, spiritual and wellness opportunities.
Organized. It takes a well-organized team to coordinate and plan dozens of complex programs. Everyone knows their role and is empowered to make decisions for the greater good of residents.
Good Communicators. Whether it's arranging a speaker presentation, creating a new fitness class or planning a holiday party, ongoing communication ensures that the many details are taken care of correctly and on time.
Adaptable. Even the most organized group can experience issues related to equipment, venues, weather or resident health. The team is flexible in any situation.
Collaborative. To promote the health and well-being of residents, the team understands residents' interests as well as their strengths and limitations and chooses appropriate activities and programs. When needed, the Beatitudes' life enrichment team collaborates with the resident, as well as their family and caregivers to ensure the best possible outcome.
Most importantly, the team follows the lead of residents.
While most senior living communities boast about their activities and amenities, only a few have a well-developed life enrichment program driven by residents themselves.
"At Beatitudes Campus, residents are integral to the process. In fact, they help manage and drive it. We listen to them, get their feedback and incorporate their ideas. Here, anyone can make an idea come to life," said Schilling.
Before choosing a senior living community, be sure to check out its life enrichment program. Here are a few questions to consider:
What's on the calendar? Are there a wide variety of activities and programs? Would you enjoy participating in any of the options?
Is their a life enrichment team dedicated to developing new and interesting programs? Who is on the team?
Are residents encouraged to participate in the process, provide feedback, and help develop ideas?
"At Beatitudes Campus, our team works great together. We do our best to create an environment where there are no barriers to participating," said Schilling. "Wherever you live at Beatitudes, we want you to feel welcome at each and every program."
To learn more about Beatitudes Campus' extraordinary life enrichment program, call us today at (602) 833-1358 or get in touch with us online.