Myths about Senior Living Communities
September 29, 2020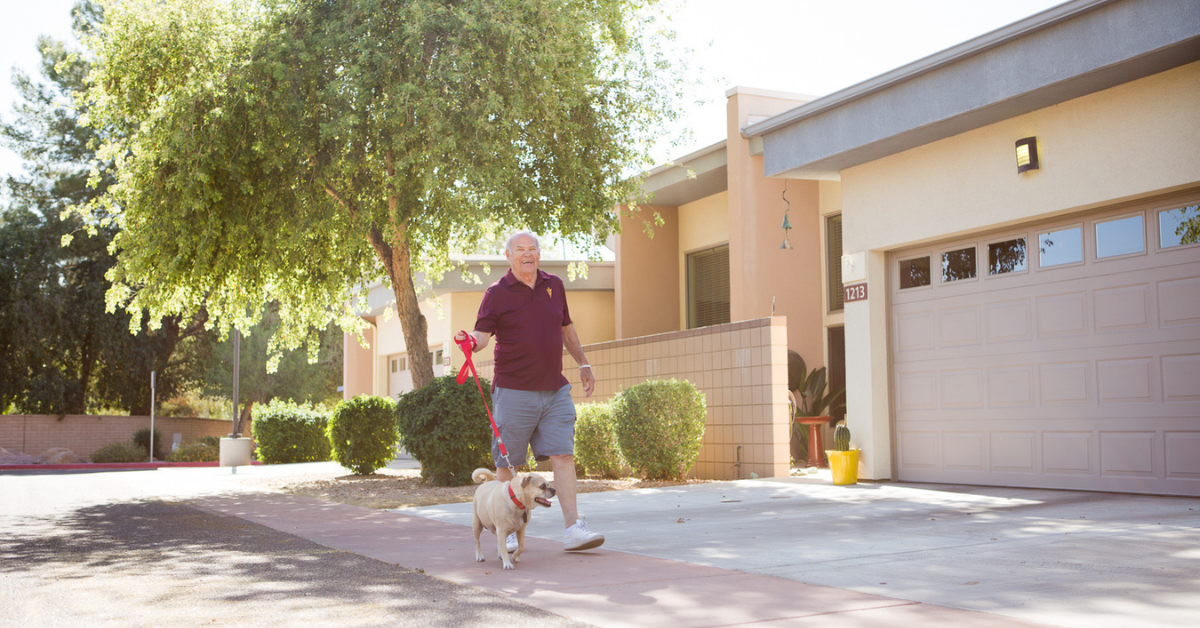 Residents give you the facts.
Over time, myths and misconceptions can take the place of facts, especially when you're talking about something that's unknown or involves change. That often happens with senior living because people tend to think of what communities were like 50 years ago.
Today's communities are working hard to meet the high expectations and preferences of older adults, which means you'll find flame-grilled steaks and Starbucks coffee, line dancing and putting greens instead of stiff chairs and floral wallpaper.
To dispel some of the most common myths about senior living, we asked Beatitudes Campus residents to share their experiences. Here's what they had to say.
MYTH: I'll be stuck doing crafts.


FACT: Nope! Beatitudes Campus residents are a social and friendly group. We create and lead all types of programs on campus.
"Whatever your interests, it's easy to find a program, group or amenity dedicated to it. If not, you can create your own. I'm a retired software developer. I use my technology background virtually every day, volunteering about 25 hours a week to host a Tech Talk show as well as to record and mix a weekly Happy Hour featuring performances by resident musicians. Both programs air on the closed-circuit TV channel for everyone to enjoy. It's a lot of work, but I love it!
My wife and I take as many lifelong learning classes as we can, serve on committees and are involved with the Design Studio, a campus think-tank made up of residents who discuss ways to make Beatitudes Campus better and prepare for the next generation. But, of course, if you do like art, pottery, jewelry making and other types of crafting, you'll find that here too. There's something for everyone."
— Robert Andrews, resident since June 2019
MYTH: The food is terrible.


FACT: Not at all! Beatitudes Campus' has 4 restaurants with so many choices.
"We looked at several different communities and ate at each one. Beatitudes Campus offered the best dining options hands down. They offer more choices and flexible hours. Our financial plan includes $400 in dining credit at the Beatitudes Campus restaurants, which adds a lot of value, especially with no tipping allowed. You can choose the Bistro for breakfast and lunch. There's Buckwalds, a steakhouse grille-type place for lunch and dinner, and Elaine's for elegant dinners. They're all very good."
— Phil Adelman, resident since July 2017 
MYTH: I'm concerned about moving because I think I'll regret it later.


FACT: Not likely. Most residents wish they moved sooner.
"I don't think I've ever heard anyone say they wished they hadn't moved to Beatitudes Campus. My grandmother and mother lived here and now my sister and her husband as well as my husband and me. Given that three generations of our family have lived at Beatitudes Campus, I'd say our best advice is don't wait too long. Move while you're still young enough to enjoy it. My husband and I have been married for 32 years. We've made a lot of decisions together. Moving to Beatitudes Campus was the best decision we've ever made."
— Cynthia Cielle, resident since June 2019
Let's talk about it!
For more facts about senior living communities, call us today at 602.883.1358 or send us a note using the form below. Also, be sure to follow us on Facebook to see more of the active senior lifestyle at Beatitudes Campus.