Myths about Senior Living in the Age of COVID-19
July 28, 2020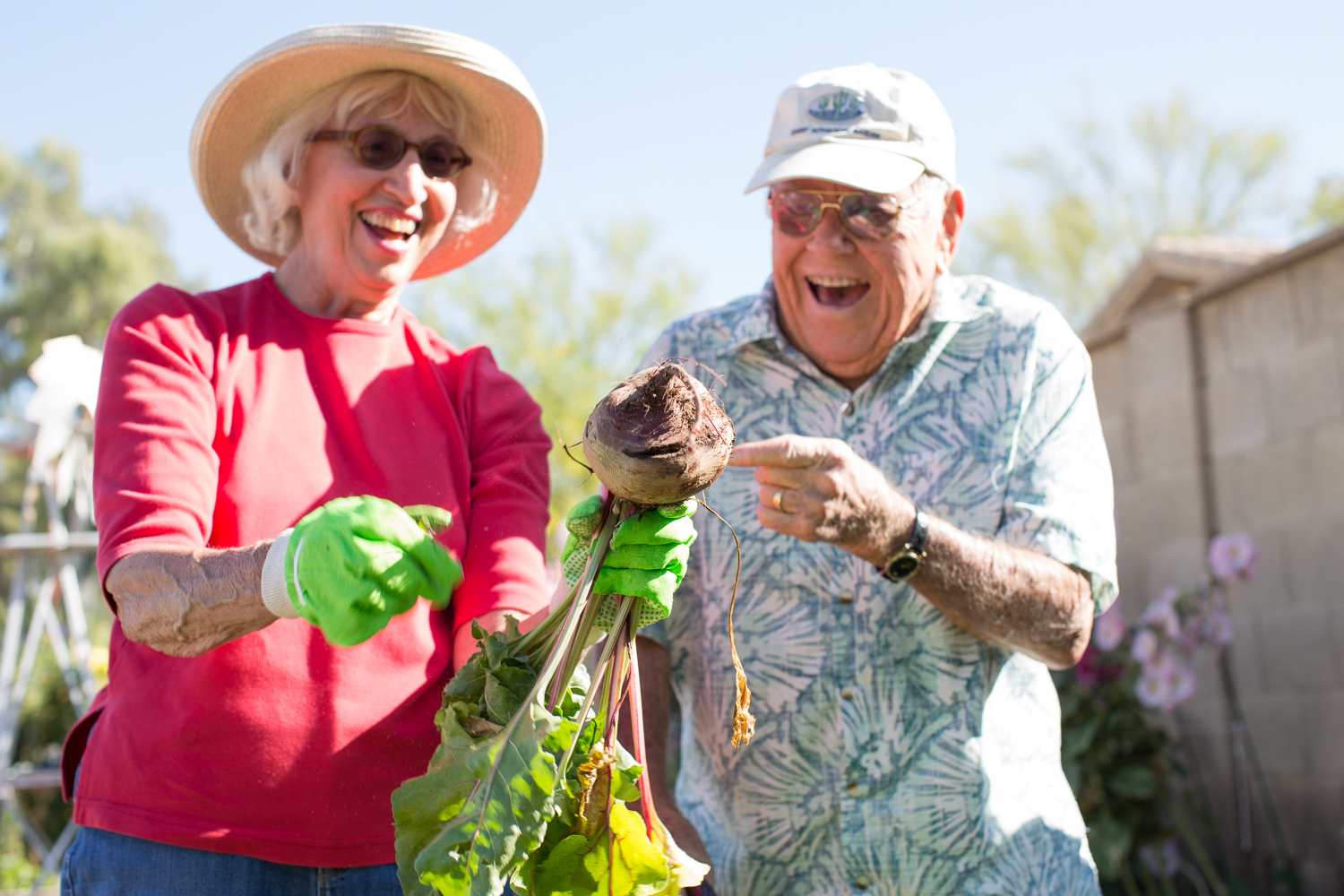 Are you making decisions based on fact or fiction?
Find out as we dispel a few myths about senior living.
When you're trying to decide on the best plan for your future, it's natural if lingering concerns make you hesitate. What if those concerns are rooted in long-time myths about senior living and misunderstandings? How do you sort fact from fiction? If you're thinking about your future, you need the facts, especially now when a worldwide pandemic has all of us feeling particularly uneasy.
MYTH: I'm safer where I live now.


FACT: You're likely safer living in a well-managed senior community.
If you live in a condo or standalone home, you likely have to venture out in public quite a bit, which exposes you to a lot of people with the virus. Senior living communities are focused every day on keeping people safe, so your risk of exposure is much lower. Plus, it's easier to stay home. Right now, most communities are delivering groceries, meals, medications and other essentials to your door. If you do get sick, many senior living communities offer in-home care and support if you need it.
MYTH: I'll be even more bored than I already am.


FACT: Senior living communities are working hard to keep people entertained and engaged.
Certainly, life has a different tempo now. For example, just a few months ago, Beatitudes Campus was buzzing with activity as residents gathered for book club meetings, happy hours, fitness classes, musical performances, worship services, cards, games and more. But, today, we're all finding new ways to connect and enjoy life.
Staff at senior living communities are hosting socially distanced events and online book club meetings, fitness classes, educational programs and other special activities. With virtual tutorials, residents are learning new skills at home, such as painting and jewelry making. Others are enjoying the outdoors on cooler evenings by walking, tending to their flowers and talking with friends on the patio — all socially distanced, of course.
MYTH: I already have everything I need.


FACT: At a senior living community, you'll have access to everything you may need and more.
At a senior living community, you have the resources of the entire community available to you, from helpful staff and home delivery of the essentials to onsite healthcare. At Beatitudes Campus, we're also providing frequent COVID-19 screenings and testing so you don't have to travel to your doctor's office or wait for hours in line at a testing site. And, when the pandemic is over, you'll be able to enjoy an even more vibrant community filled with lots of in-person entertainment, and educational, fitness and social opportunities — all things that don't come with a typical standalone house.
MYTH: This is not the time to make a move.


FACT: Now is a great time to plan your next move.
If you're feeling uneasy about moving right now, that's completely understandable. As you know, it takes time to make decisions, so why not use this time to explore your options? Learn about the services and amenities provided by senior living communities. Talk to residents. Ask about costs.
For starters, you can check out videos and floor plans on our website for a quick armchair tour of Beatitudes Campus. For an in-depth look, we're offering video appointments with a residency counselor who can show you more and answer your questions.
If you are ready to move, now is a good time. The real estate market is strong in Phoenix with high home values. At Beatitudes Campus, you'll find residential options in a variety of sizes and styles. And, depending on your timeframe, we have an exciting, new option coming in the future. We would love to tell you all about it.
Let's Talk!
For more facts about senior living communities, call us today at 602.883.1358 or fill out a contact form below.