Caring For Your Mental & Emotional Well-Being
October 30, 2019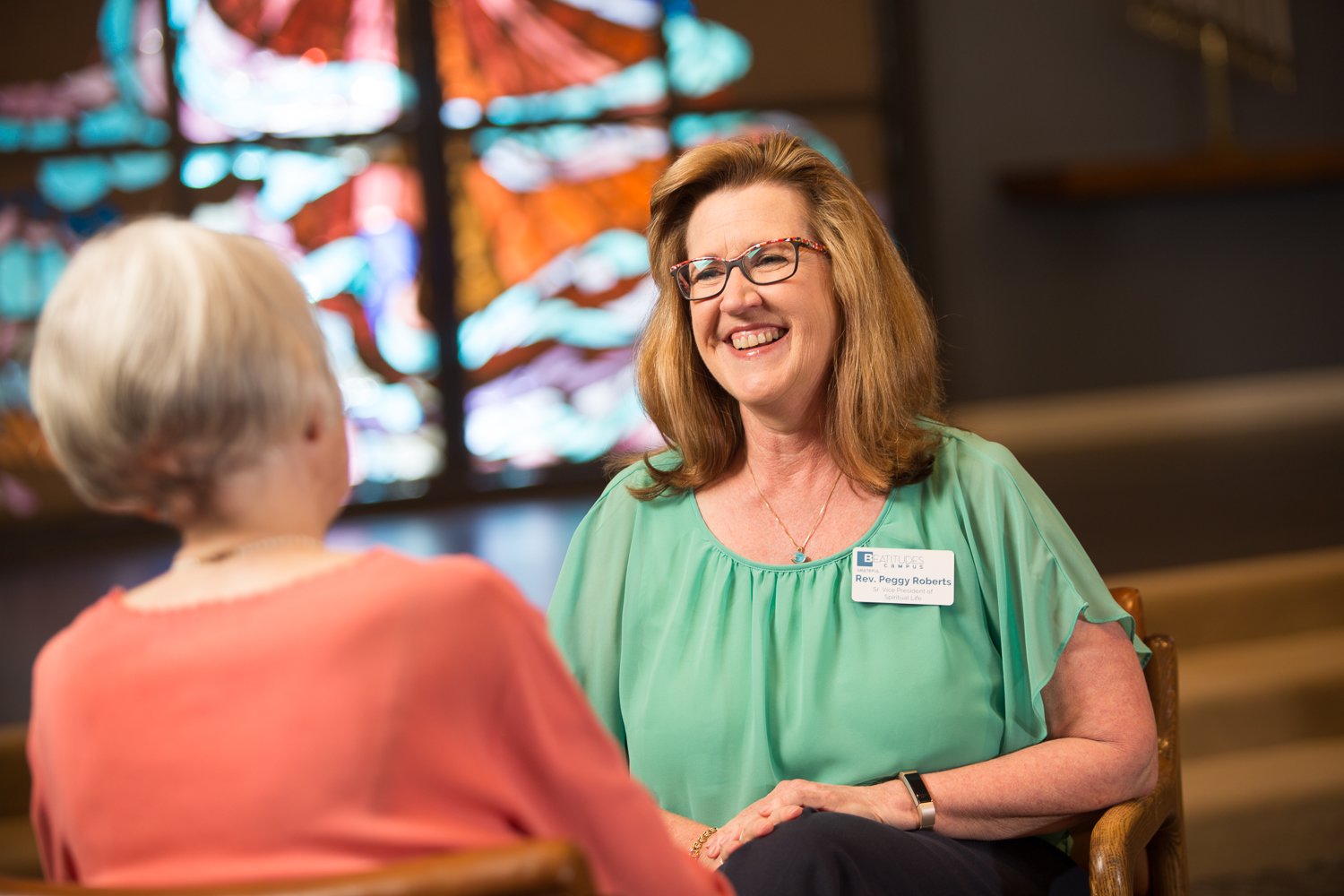 On October 10, World Mental Health Day reminded us all to take a deep breath and take stock in caring for our mental and emotional well-being. Beatitudes Campus joins the international community in promoting ways for you to live your best life—fulfilling, connected, and active—while encouraging you to reach out for help and support whenever you need it.
There are simple things you can do to keep your mental health on track, starting with these helpful suggestions from Mayo Clinic and the Mental Health Foundation in the United Kingdom.
Tips for caring for your mental health
Get plenty of sleep

Talk with others

Laugh more

Find a sense of purpose

Take up a hobby

Volunteer to help others

Get physically active

Manage your stress

Eat a healthy diet

Ask for professional help if you need it
Keep an open mind
Most people will experience a mental health challenge in their lifetime, according to Mayo Clinic. Not all symptoms, even the scary ones, are cause for alarm. Something as simple as a vitamin deficiency or urinary tract infection can cause mood swings and dementia-like symptoms. Talk to your doctor. Information and proper treatment can make a huge difference in your mental, emotional, and physical health.
Remember, as we get older, we experience life stressors common to all ages as well as additional stressors such as chronic pain, loneliness, and bereavement, according to the World Health Organization. So, as we age, it's important to keep caring for ourselves holistically.
Where you live matters
Another smart suggestion is to look at where you live. How easy is it for you to get out and socialize, meet new people, volunteer, be active and eat healthy? Being able to easily do all of those things is perhaps one of the best aspects of living in a senior living community such as Beatitudes Campus.
Here, you can meet others who share your interests, take educational classes, play cards and games, volunteer your time and talents, tutor students, learn to paint and eat healthy in any of our restaurants. That's just the beginning!
Knowing our staff takes care of everything, from housekeeping to maintenance to yard work, might relieve some of your stress and help you sleep better at night. Making friends and building real connections means you'll enjoy a sense of belonging and always have a shoulder to lean on when you need it. Best of all, if you ever do need help with your mental health, Beatitudes Campus offers support groups, counseling, assisted living with memory support, and more.
To learn more about how Beatitudes Campus can enhance your mental, emotional, and physical well-being, call us at (602) 910-2795 or get in touch by submitting a contact form on our website.